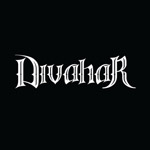 Self-released – 2013 – Armenia
The Armenian female band DivahaR put a single named "Alien" on the dark Metal scene.
What shall I say? The song is really awesome. Old School Black Metal how it should be resounds off my loudspeakers. Pitch-black and of bizarre beauty. Melodic keyboard sounds enter a black symbiosis with the coldness of the Black Metal riffs. This musical mass is supported by severe doubleblast drumming and evolves into an independent sound which is presented expressive and emotional. The neck muscles have here something to do! Female vocalist Dev literally growls her mind to the heavens which gives the production additional sustainability and depth. Boisterous hate and darkness implemented in notes. "Alien" remains at amy time energetic and doesn't stagnate by the variable use of tempi. A very emotional song which claims a lot from the listener. Checkout DivahaR. It's worth by all means!!!