You have left behind almost 18 years since you formed the band,what things and works have you created as the band of Diabolical?How do you define Diabolical fort he people who have no idea about your band?
Carl S. : We have released five albums, of which "Neogenesis" is the latest. We've had quite a journey musically during the 18 years we've existed. With "Neogenesis" we've proved that we are evolving a great deal still. Nowadays we move over the borders between death metal and black metal and we incorporate choirs and strings. Our work has considerable depth both thematically and musically. If you listen to a song from "Neogenesis" you will most certainly find new elements with each listen, be it in the many layers of instruments, the song structures, the lyrics or the novel.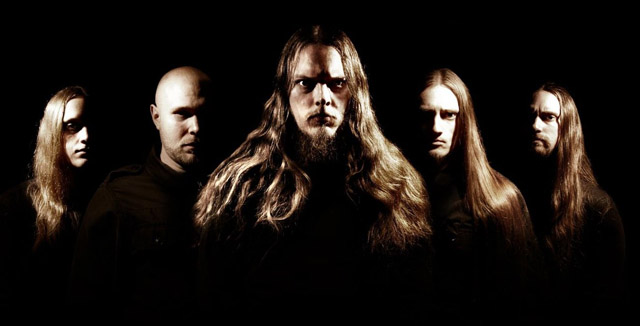 I would like to start this conversation about you,Carl.You showed yourself as a drummer in band for a period but later you took the guitar position.Are you the main composer or the undertaker of the bands' responsibility?How did this instrument and member change happen?
It's correct that I started out as the drummer of Diabolical. When our previous guitarist decided to quit I thought it would be easier for us to fins a new drummer and me learning his guitar parts than finding a new guitarist. It felt like the right thing to do at the moment so we went with the feeling. I'm not the main composer, what we do in Diabolical together is a team effort. Although I do a lot for the band, I write a lot and I take on a lot of responsibility. Diabolical is a big part of my life and my personality and there aren't many days where I don't do things that are related to the band.
It is seemed that the bad luck about the drummer position was always a problem for the band if we consider the member changes in and out for Diabolical.What are the reasons behind it?It has been always hard to find a cool drummer for extreme metal music bands in many scenes over years but is it to find hard talented and devoted drummers in Sweden too?
I don't think our member changes through the years are anything out of the ordinary. We've been a stable formation for many years now. We've been around for a long time and it's not unusual that people change, that band members change over the years and find different priorities in life and then band's line-ups change. But right now we're in a stable position with four of my best friends in the band and I hope it stays like that for a long time.
First two albums were released by Scarlet records and the last two albums were released by Vicisolum records,what are the main differences between two labels?I think,it is seemed that Vicisolum help Diabolical more to reach more people.
We're very happy with ViciSolum Productions and working with them has always been very smooth. Thomas, the label manager has great trust in us and let us do our unusual experiments like the book of Neogenesis. We've been with ViciSolum for many years now and what was before that is a thing of the past.
Neogenesis album is seemed to me a new dawn or new start point musically and promotionally in music business for me as a Diabolical fan.The facts like the production of it,video clips,tours,presentation of the album and band and of course the promotion for the band are more succeeding and far away from the past.What do you think?
We've spent far more time on everything for "Neogenesis" than what we've done with previous albums. We've evolved as musicians, we've become more intelligent and more aware of the things we need to do in order to push Diabolical forward and we've acted on that this time. We've invested a lot into "Neogenesis" and I think the results show that our hard work has made a difference.
Let's talk about the creation and production and record of Neogenesis.Songs and lyrics are seemed more conceptual to me.Can you talk about all the process behind it?
"Neogenesis" is a concept album. It is bundled together with a novel that tells the story of the end of the world and what lies beyond. Each chapter of the book share title and is connected to a song on the album. The lyrics and the music reflect the story of the novel and the idea is to give a deeper experience for the listener/reader.
Neogenesis'presentation as a booklet could be the most different that I have seen 'till now.I can easily say that there is not only booklet for cd,but also a huge book.Can you explain the story behind it?There are stories for the each song in book or booklet…Must you have worked on it for a long time?
Yes it's a special album. It took us much longer than usual to complete the album but in the end we're very satisfied with the result. I spent a couple of years writing the book and we spent a lot of time to write the music and then fit it together with the book. The story follows a lone survivor after the apocalypse. His journey is both hallucinatory and philosophical as he explores the new world and himself. The music and the lyrics tells the story from different perspectives and the sum of all three becomes something greater than the individual parts.
What are the plans for the band in near future?Are you planning to tour more countries?And also what kinds of reactions are you getting after new album?
We are doing some festivals in the near future, including Gamrocken in Sweden, Bloodstock in the UK and Phantoms of Pilsen in Czech Republic. The response for "Neogenesis" has been nothing short of amazing and we are very humbled by people's reactions and the fact that they enjoy it so much. We want to play the songs from "Neogenesis" to as many people as possible so expect more shows!
When I was preparing the questions for this interview,you were also getting ready to release a new video clip.You also shot two video clips for two songs from Neogenesis;Metamorphosis and Oracle.Apart from these,do you have any visual plans like a concert DVD?
We have a lot of plans! But none are finally decided upon at the moment so I can't tell anything more. You will have to check our online resources: our Facebook page, Twitter and our website regularly.
I heard some gig rumours that you will give some gigs in Turkey as Diabolical before,but it did not happen.Do you still have any plans like that?
If we find a feasible offer to play in Turkey again we will for sure. But right now we don't have any shows in Turkey planned. So we ask people reading this now that if they want to see us in Turkey they should ask their local promoters to get in touch with us!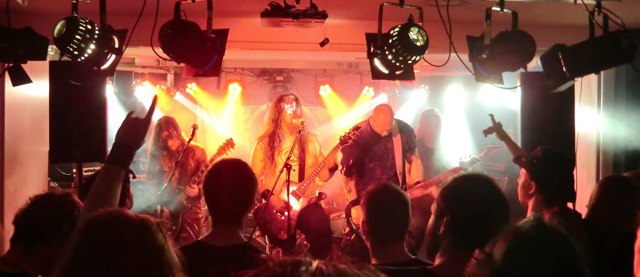 One of my last questions is about the curent events and the conflicts we have to face all around the world.How do you see and observe from Sweden and from the point of view of Swedish citizens on all the things and problems like the rise of religious capitalism,the invasions and wars in middle east by western countries and United States,murders by the corruption of democracy,Syrian war and jihadists and Russian invasions and lots more?
The state of the world concerns me a lot actually and that is part of the reason why the theme of "Neogenesis" is the end of the world. I believe humankind is at a point in time where we have to choose our path and there will be no turning back. I'm afraid it's not looking very good when conflicts are worse than ever, our economical paradigm is on the verge of collapse and most people are succumbing to willful ignorance of the severe problems and challenges we are facing. If each and every one of us doesn't change as individuals and as a collective I'm afraid there won't be many more generations of us.
I would prefer to end the interview with a classical question of Extreminal,what are main defferences in metal music world and business between the time you started to listen metal music and nowadays metal music world?
Everything is much faster now. Technology is pushing everything including the music industry to move faster. Music is available through streaming services like Spotify instead of slow moving physical formats, album release cycles are faster and you have to be constantly relevant as a band to be able to break through the noise of all the thousands of bands out there. It's a changing world and even if it's tough times for us musicians it's going to be interesting to see where the road leads.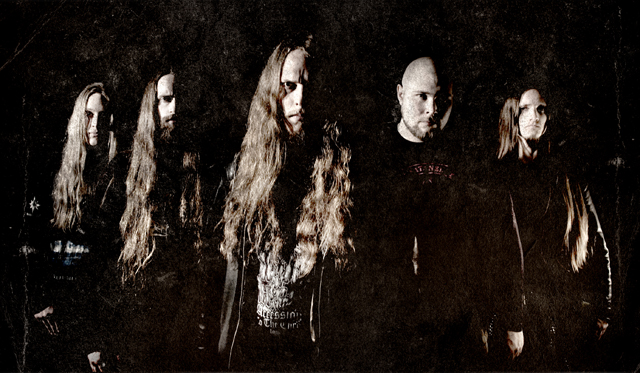 I am very appreciated for your participation to Extreminal magazine.Any last words to say for readers?
Follow us on Spotify and Facebook, Twitter and Instagram. Listen to "Neogenesis" and when the music has convinced you I recommend you get the book of Neogenesis for the full experience. Then I hope to see you at a show in Turkey soon!