Interviews
Wake Interview
Canadian Blackened Death Metal/Doom Metal band Wake stands out from others clearly about this issue. After their 2020 full-length Devouring Ruin, I had no hesitation to ask some questions to Wake and guitar player Arjun Gill answered.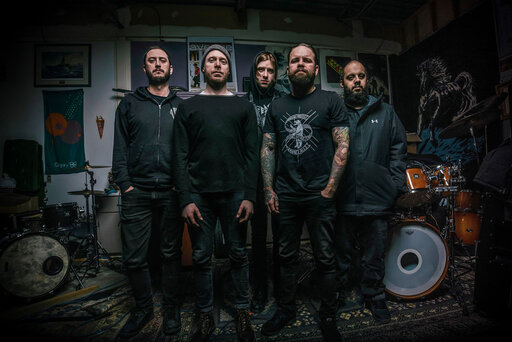 It's really hard to find authentic bands nowadays. There are many killer bands for sure but authenticity is always a key element for any kind of art, yet creating in that way is nearly impossible even if you play blackened doomy death metal after billions of rotation of Earth.
Canadian Wake stands out from others clearly about this issue. After their 2020 full-length Devouring Ruin, I had no hesitation to ask some questions to Wake and guitar player Arjun Gill answered.
Hello Arjun. How's life going on through these endless shitty global pandemic days in
Canada?
Arjun Gill : Hi! Thanks for contacting us for this interview! Life is going okay, just taking it one day at a
time and hoping things eventually start to get better.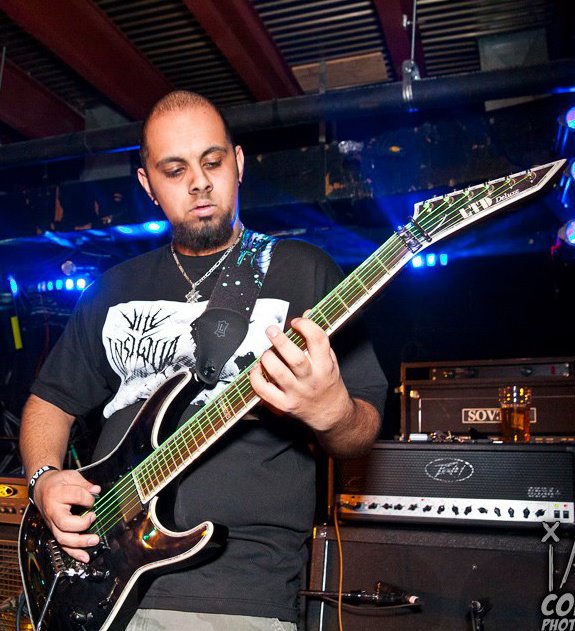 Devouring Ruin was born to earth last March. How did you guys write and record this beast?
We spent about a full year writing tracks for Devouring Ruin. We recorded the album in Denver, Colorado with Dave Otero of Flatline Studios. We recorded Misery Rites, our previous full length with Dave as well, he's an absolute pleasure to work with both as a producer and sound engineer.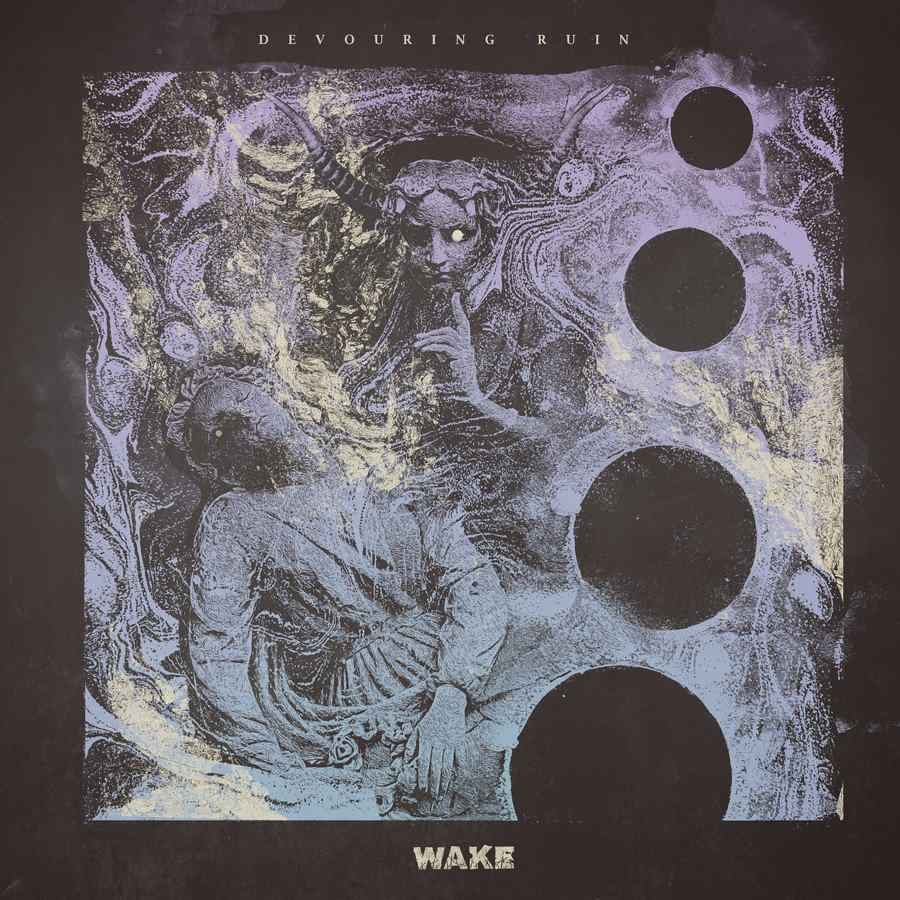 You are pretty active musically as a band this year and had just been released a single and digital E.P. with 3 songs in October. Could you tell us the story of these new releases?
The main reason we've been releasing so much new music is that due to Covid-19, we had our entire year of tours cancelled, so we figured that it would be most efficient to keep writing and stay productive. I believe hard copy releases of Confluence will be out early next year.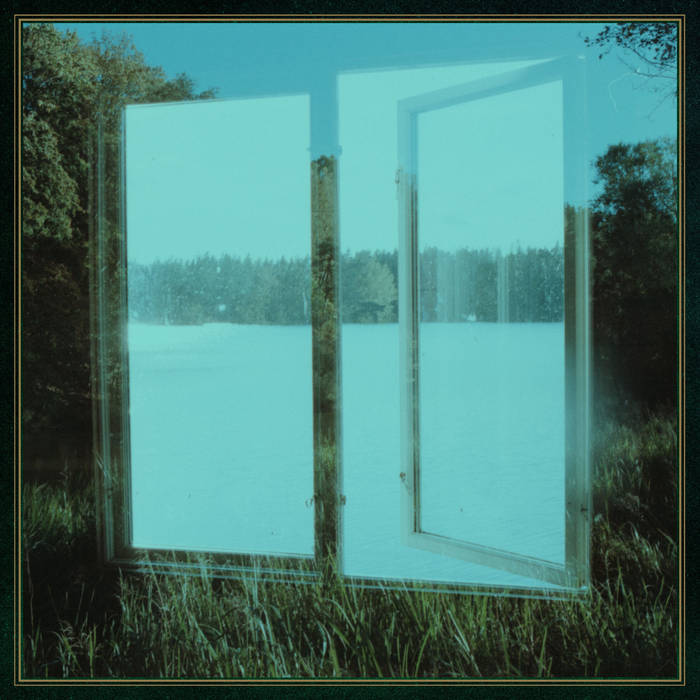 How are things going for the new full-length ? 
Writing is going great, as I said earlier, we don't have much else to do so we've been heavy into writing lately.
You shot a video for Kana Tevero. How did it happen? What does this song with an interesting name talk about?
The video was created by our great friend Mitchell Luna. We mixed footage from a show we played last year at the National Music Centre with footage surrounding the concept of night terrors. Kyle wrote this track about sleep paralysis which he suffers from. From my understanding, the title comes from Fijian folklore where they would invite what they perceived to be an asleep demon to come to eat, enticing it with the words "Kania, Kania" which I believe means to eat. This way they could draw the evil closer in order to figure out what to do about it.
What musical structure do usually you focus on while you write your music for Wake ?
We've always focused on keeping our music aggressive, dark and dynamic. I feel like the first two of those speak for themselves when it comes to metal, but we've made a conscious effort add more contrast to our music. Fast and slow, heavy and softer etc.
Let's focus on some history. How was Wake formed as a band? When and how did you join the band?
WAKE was formed in 2010 as more of a metallic grindcore band. I moved to Canada from Saudi Arabia in 2011 and joined with in late 2012 after familiarizing myself with the local scene.
You have been taking a long path through ten years and evolved into a different path. How could you tell us about the musical evolution of the Wake?
As I mentioned before, they started more as a metallic grindcore band, when I joined the band, I was more concerned with blending my guitar style into what had already been done, however, eventually I became more comfortable with my role and was able to introduce some of my own influences. Over time we've chosen to play and write whatever we want to as opposed to trying to stick in some arbitrary boundaries of a sub-genre.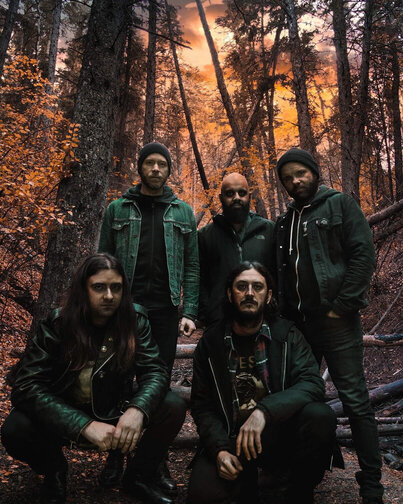 Some fans describe you as blackened after the Sowing Seeds of a Worthless Tomorrow but I think you are doomier than a blackened one. How and in what mood do you write these Doom parts? What do you think about Black Metal in your music?
I think both of those aspects made it into our music by Sowing. The doomy stuff can be explained by what I alluded to earlier regarding dynamics. Fast parts sound a lot faster when there's something slower in the track to contrast it and vice versa. Black metal as a musical the style has been utilized in all sorts of new settings lately and we feel like it helps combine melody and speed in the best way for us.
Could you tell us the lyrical concepts of the albums through your discography? You have some pretty interesting titles and lines.
Kyle Ball, our vocalist writes all of the lyrics himself. A lot of the tracks on devouring focus on some of his personal struggles. The sleep paralysis concept in "Kana Tevero" highlights this.
What bands and things made you a metalhead? How did you take the path to extreme metal music?
I grew up in Saudi Arabia so it was incredibly difficult to find rock or metal music anywhere at the time. My sister got me a burnt copy of Metallica's Black album when I was in 6th grade and it was all downhill from there. As time went on and the internet made things more accessible, I was able to get proper exposure to all sorts of bands, and even connect with other metal musicians in the kingdom.
Do you guys still listen to Grind-Core? How do you see the Grind scene nowadays? 
Absolutely! I think there's a lot of cool evolution going on in grind right now where bands are utilizing stuff from other sub-genres and making their music even more diverse and interesting.
What are Arjun's favourite bands and music nowadays? Could you give us some vision and advise?
Lately, I've been going back to stuff I grew up with for the nostalgia effect. I've also been very interested lately in the evolution going on in the rap/hip hop industry where things are becoming a lot more DIY and there's some really interesting artists combining styles that nobody expected which i';m always happy to see musicians attempt.
Unfortunately, we live in an age of pandemic and the music scene was destroyed by it. What do you think about the future? Could you tell us about Wake's future plans?
I truly hope that government steps in to help those who were self-employed or those working in the music industry whose income was completely wiped out due to the pandemic. For now, I'm still an optimist in this regard. I think hopefully by next year this time we could see a return to some level of normalcy. Until then, our plan is to continue to write music until we
can safely get back out on the road.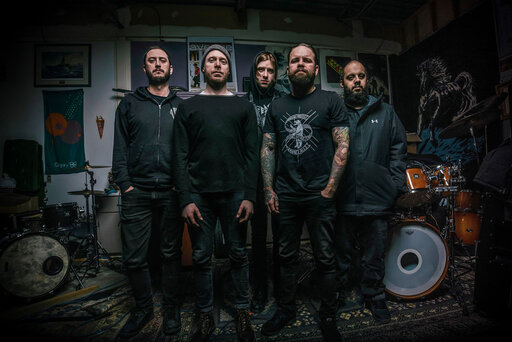 How can people reach your music?
https://wakegrind.bandcamp.com/
https://translationloss.com/collections/wake – NA store
https://evilgreed.net/collections/wake – EU store
We're on all major streaming platforms as well
We just arrived to the last one. Tell the last words to the fans and our readers out there to finish this great conversation!..
Thank you for taking interest in our band! Stay safe and stay healthy, and hopefully, we'll see you all soon.