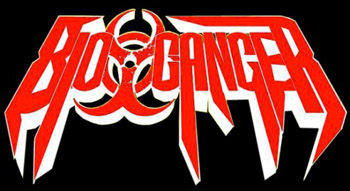 Hi Lefteris , how are you ,how was the gig with Onslaught last month ?
Lefteris: Hello bro, everything is good! The gig with Onslaught went great total thrashing madness, you can check some live footage online ( with some unfortanate things along the way but its ok)!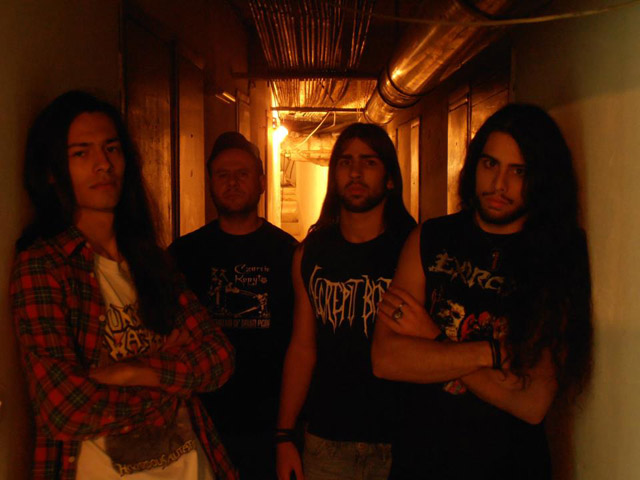 Bio-Cancer is a brand new band from the eastern Europe,you released an album recently ,what you guys get from fans,how was reacted this album ? How is selling it going ?
We had some good recognition i d say and lots of good reviews etc not only from our country !Distribution of the CD is also going great more and more people are asking as where they can find our stuff and such
Ear Piercing Thrash Metal is too brave for album title,who is the creator of this sentence ?
I came up with the idea! I always liked extreme music, and since what we were playing wasnt so far away from being called extreme i though it was a cool album title!
You guys faced with too many reviews online and paper zines,which comment is most fascinating and worse ? Which guys swearing to you or worshippin your presence ?
Well someone said violator+kreator=bio-cancer and this should be the best comment since these two are big influece for us! And for bad i recall a review in whic they refered to our songs as without passion , sucky vocals and basically that every songs is almost identical to each other(that was almost fare haha)
Let's talk about little bit album artwork,who is done with this cover,it's really fuckin amazing one ! ! ! ?
The amazing Adrei Bouzikov who has done lots of great album covers for killer bands! Municipal Waste, Violator to name a few…
What do you think about Greek metal scene ? In early 90's and 2000's Greece got very good big metal festivals,i cannot see those kind of "big" festivals in last years,do u think the economical/political crisis can effect metal scene in there ?
Well those festivals exist up to date but sure the crisis can affect the promoters organisers etc as it can affect everyone!
What do you think about some metalheads in your goverment but they are racist party "Golden Dawn" ,is it risky move for foreign bands will play there ?
I dont think its dangerous or risky for bands to play in Greece.Sure the infamous "gloden dawn" has radically risen but lots of bands visit our country and nothing ever happened.
And here is last questions from my side, what s the band aim for future, will be playing in a big crowds or playing in small pubs with die-hard fans ? Any album,tour updates ?
We would like both of course but we havent got a big fan base to aim at big festivals, but that doesnt mean that we wont try to participate in one.We are composing new stuff for a new future release and we havesome gigs abroad including Turkey!
Thank you very much for your answers, say something for our readers…
First of all thanks a lot for your questions and your interest! Hope to see you on our gig with Rotting Christ in Istanbul at March 2013!Keep the thrash flame burning everyone!