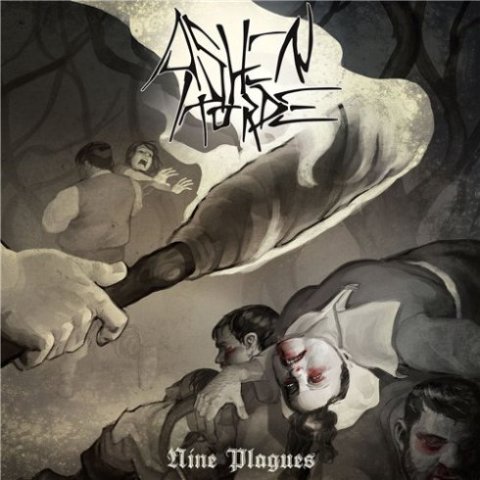 Mandol Records – 2015 – United States
ASHEN HORDE is a 1-man project from the USA. For some time past already musical active Trevor Portz put at the end of the year 2015 his already second cd "Nine Plagues" via Mandol Records on the market.
ASHEN HORDE play modern Black Metal. Very technical riffs which are presented diversified and icecold. The aggressive doubleblast drumming additionally caters for a very grim and dark atmosphere. Thereby the gent displays an enormous speed. The forceful bass lines give additionally the main points. Nevertheless "Nine Plagues" is no pure thrashing production. The all in all nine songs receive their very own character by melodic insertions now and then as well as progressive solis. It develop bizarre musical worlds which are energetic and aggressive. The dark growls give addtionally main points. Very dedicated and professional recorded you can't get around of ASHEN HORDE as a Black Metal fan!!!!
9,6/10