THE AUTUMN OFFERING'in 31 Ağustos'ta Victory
Records'tan çıkacak olan grup ile aynı adı taşıyan albümünden altı küsür dakikalık bir fragman izlemek için tıklayın.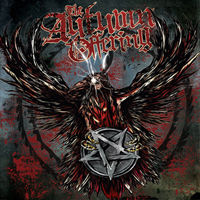 Tracklist:
01. Synapse
02.
Born Dead
03. Exhale The Locusts
04. Fed To The
Lions
05. Hessian Blade
06. Death Mask
07.
Viral
08. Among Wolves
09. Bloodlust
10.
Myriad Black
11. A Return To Ashes
"Born
Dead", grubun MySpace sayfasından dinlenebilir durumda.