Alman grindcore/death metal grubu MILKING THE GOATMACHINE, "Seven… A Dinner for One" isimli yeni albümünü 26 Kasm'da NoiseArt Records'tan çıkaracak.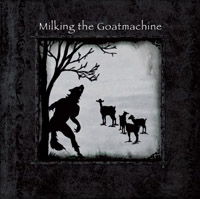 Tracklist:
01.
Seven
02. Beware Of The Wolf
03. Crunchy &
Tasty
04. In Woods Of Unsuspected
05. Here Comes Uncle
Wolf
06. The Black Paw
07. Ding Dong
08.
Clockbox
09. The Wolf Is Dead
10. Down The
Brook
11. Like A Goatmachine
12. Milk Me Up Before I
Go Go
13. Cemetary Goats
14. Last Caress
15.
Black Horn Sun
16. Goat On The Water
"The
Wolf Is Dead" adlı şarkının tanıtım filmini izlemek için tıklayın.