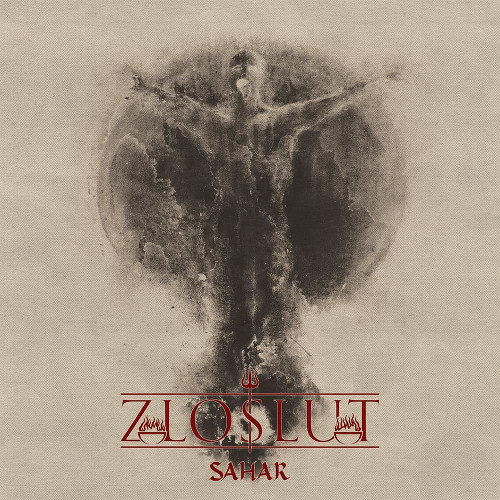 Morbid Chapel Records -2019 – Serbia
The Serbs ZLOSLUT are heard from again. After the cd "U Transu Sa Nepoznatim Siluetama" (of 2015) they released in February 2019 their latest opus "Sahar" via Morbid Chapel Records.
The production is Black Metal. No more, no less. This already reflects at the first song "Collapsing of Cardinality And The Rising Of the Absolute". Seemingly riffs weighting tons structure in front of the listener in order to end shortly in an inferno of severity and darkness. Aggressive doubleblast drumming gives the production the necessary power and speed. Unending torment in the form of diversified and nevertheless pitch-black riffs and forceful bass-lines. On top of that the growls of Agnarion which caps it all off. The listener is taken into a musical world of hopelessness, hate and mourning. It is bizarre and at the same time very intense. "Sahar" is vey energetic by its speed. There are on the other hand the slower Doom passages which make here the difference. They reinforce hopelessness and sorrow and give rise to an extremely tense and dismal atmosphere. ZLOSLUT impressively show how the refined over the years and nevertheless got of the mark!!!!
9/10