Featured
Interviews
Xenos Interview w/Ignazio Nicastro
Xenos is a 3 piece thrash band and I recently sent off bass player and singer Ignazio Nicastro and here is what he said to my questions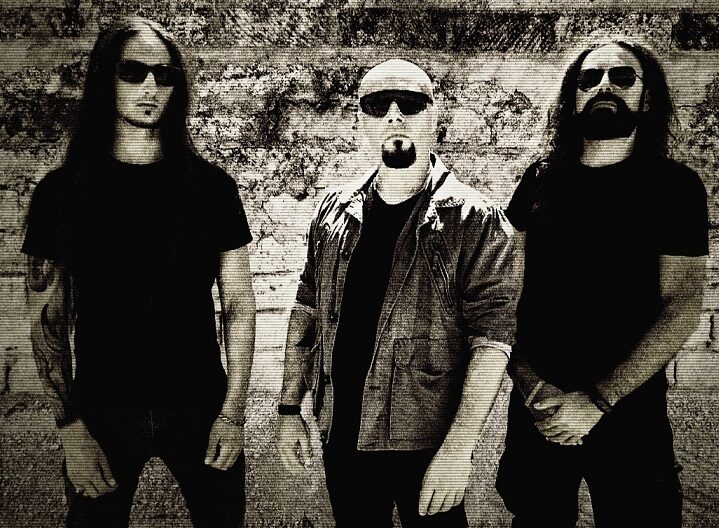 Where were you born and where did you grow up?
IN: Sicily, the south of Italy.
What sort of kid were you growing up?
IN: I was not the perfect "good kid". I was a rebel and very different from the kids of my age. When I was 12 I discovered Heavy Metal and my life changed forever.
When did music enter your life and what were some of the early bands that you heard?
IN: It was 1992. My mum brought me with her to an Italian singer show. After the show, out in the streets, I saw people selling shirts and I asked my mum to buy me a black t-shirt with a monster coming out of an old dead tree. She did. After some days I found the image of the shirt in a commercial poster inside a music shop in my town. I asked my grandma to buy me that tape. She did. It was Fear of the Dark and it changed my life.
How did you come to discover the underground and what were some of the early bands that you heard and liked?
IN: The first underground band I discovered was an Italian band called Death SS. In 1993 I bought the album called "Heavy Demons, a true masterpiece of the Italian metal scene. Later I discovered Black Metal from Norway and all the underground stuff of that kind. I really love the 90's Black Metal and most of that old underground stuff.
What made you pick up the instrument you play and if the singer did as well, what made you decide to start singing? Who are some of your favourite players?
IN: I started playing bass when I was 14. As a Maiden lover, I've always loved Steve Harris and his way of playing. My other sources of inspiration are Steve Di Giorgio and Alex Webster. As a singer, well, I started singing when I formed Xenos, so I'm a very young singer. I still take chant lessons to improve my voice. My favourite singers are Bruce Dickinson, R.J. Dio and Tom Araya but I have not their ability and above all, I've not their voice. Some say my way of singing is similar to Tom Araya, Well, it's an awesome thing, but I don't know if it's true,ahahah!!!
Now, how did the coming of Xenos come together and how long did it take for the 3 of you to find each other?
IN: Well, Xenos is a very young band even if the members are not new faces in the Metal scene. Everything started at the end of 2018. I decided to come back to my musical roots feeling the need to get far from the modern sound of Eversin, my previous band. I love old school Metal and that's what I wanna play. I soon asked Giuseppe to take a listen to some demos so we started to trade ideas via email, the same happened with Danilo. We soon decided that Xenos was not a simple project but a real and true Thrash Metal band at 100%. We know each other because I and Danilo played in Eversin and Giuseppe replaced Eversin's guitarist a couple of times.
Did you start writing original tunes right away and what were the early days of the band like? What it always decided early on that the band would be a 3 piece and not a 4 or 5 piece?
IN: Well, we soon started playing original tunes. The early day of the band was quiet enough because Xenos was born soon before the fucking pandemic. We soon decided to be a three pieces band, three heads are enough.
How did you decide upon your name and did you know there is another band with the same name that came from Australia, but it was back in the 80s?
IN: I decided the name of the band, I always liked how it sounds. Honestly, I did not know about the existence of the Australian band.
Did you release anything prior to your 2020 album release which was called "Filthgrinder" on Club Inferno Entertainment? How did you end up hooking up with them and how was it working with them on the release?
IN: The first Xenos release is Filthgrinder, nothing prior to it. Club Inferno is a very good label with a good distribution but it's very small. Working with them was good, they did a very good job.
What kind of feedback did you get overall with the release and is it still for sale?
IN: I really don't know about the actual sellings of Filtgrinder. In December 2020 they told me that the first press was almost sold out, so I think it should be still for sale.
What made you decide to do a cover of Peace Sells by Megadeth on your debut release and do you know if the band has heard your cover of their tune?
IN: We all love Megadeth and almost their entire discography. I propose to play Peace Sells because it's like a soundtrack to my life and I really love the bass intro. I don't know if Megadeth listened to our version…I will ask our manager, maybe she knows.
You next did a cover of "Raining Blood" by Slayer. Don't you think you were doing a bit too much with the cover tunes and not enough with your own tunes?
IN: Raining Blood is the perfect Thrash song and, after Slayer left, our cover was our homage to them. We did just two covers, it's not too much. Above all, if you think that we realized two full-lengths into two years.
We now fast forward to your new release called "The Dawn of Ares" on Iron Shield Records. How did you hook up with them?
IN: I get in touch with Thomas some year ago, after realizing Filthgrinder. He always told me that he loved our music and that someday we could have worked together. So it was. I always like his label and his way of working, so I sent him a couple of demo tracks of The Dawn Of Ares, then the entire albums. You know the rest, ahahaha.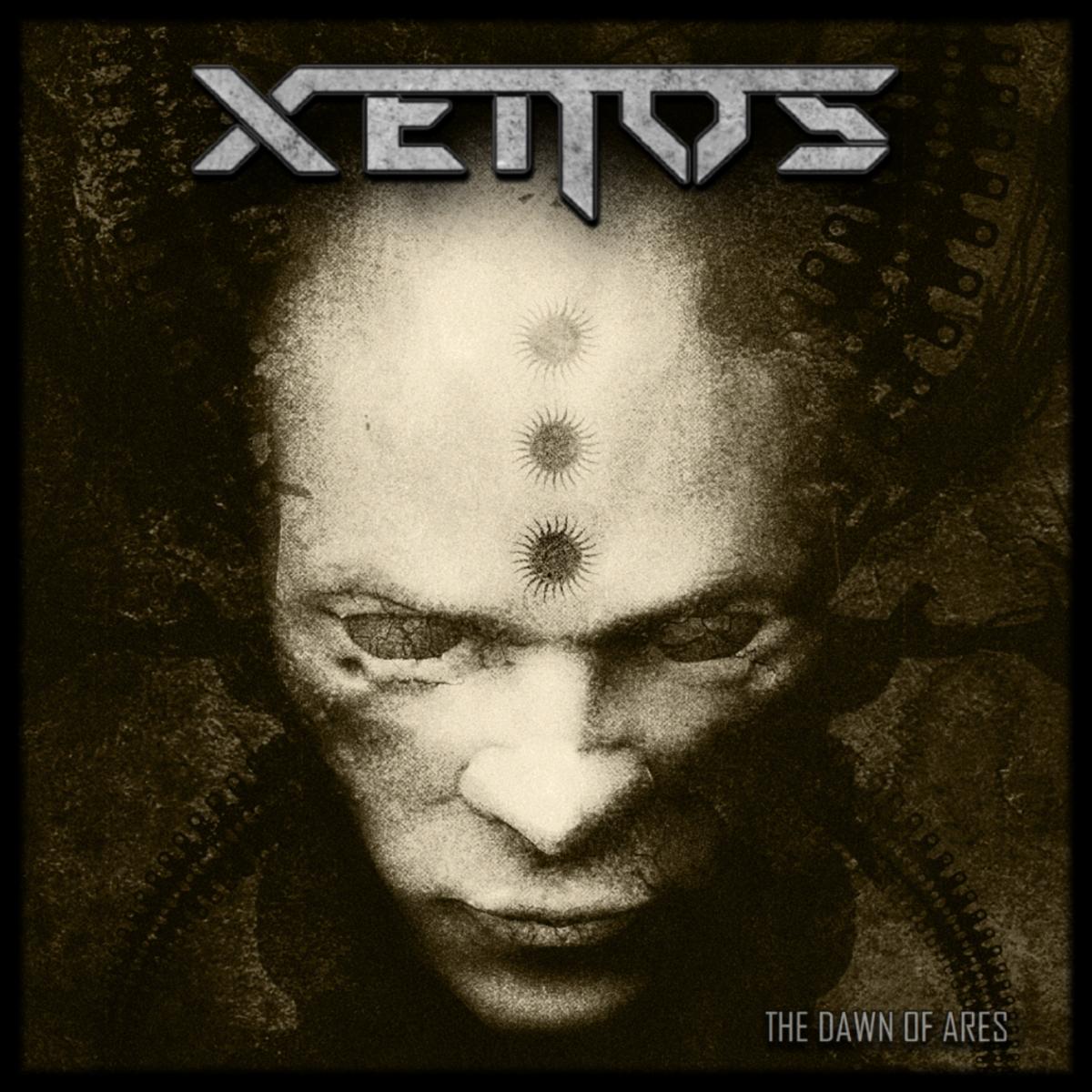 How did coming of your new songs come together and how does a song come together? Were you in the studio long with this new release?
IN: I compose the basis of the song with bass and a drum machine then I send everything to Giuseppe and Danilo so that they can change what they want or add some parts. Once they did they send me back the songs and I started to write the vocal lines and the lyrics. For "The Dawn Of Ares" we spent about two weeks in the studio because most of the tracks are very sophisticated and there was the need to be more precise than ever.
What has been the feedback been like so far with this release and how have you been getting the word out about the band?
IN: Amazing responses from everywhere. People love Xenos and love both our albums. Honestly, at the moment, it seems that "Dawn…" is getting a better response than Filthgrinder.
Now the band is based out of Italy. Have you had a chance to play live much and if so, who have you shared the stage with over your short time as a band?
IN: Unfortunately, because of the fucking pandemic, 5 shows have been postponed. On the 24th of July, a great show with Coroner, Pestilence and Destruction was postponed only 5 days before the start. Can you imagine how we felt? Now, our tour manager is doing the best she can to schedule some gigs for the end of the year but I really don't know if it will be a possible thing. Things are going in the right way but maybe its too early to be sure of something.
For someone who has not heard the band, how would you describe the band's sound?
IN: Try to put Megadeth, Slayer and Annihilator into a fucking blender and you will get Xenos.
Now this interview is for an overseas-based webzine and I know your label is based in Germany, but for anybody in the US reading this, how would they be able to purchase it?
IN: Anyone interested in buying Xenos' albums can directly write to our label at [email protected] and order his copies. By the way, both albums are available on the biggest online Metal mail orders so it's not difficult to purchase copies.
Please plug any social media pages the band has or any merchandise you have as well.
www.facebook.com/xenosthrash https://www.instagram.com/xenos_thrash/
For any kind of info is available our email at [email protected]
Best of luck with the band going forward and horns up for the chat, any last words to wrap this up?
IN: Thanks for the space and support, you are giving us, we really appreciate it. Thrash 'till Death.