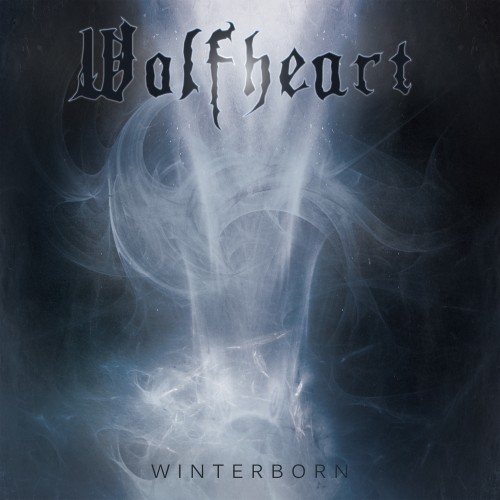 Self Released Album -2014 – Finland
Late last year the Finnish WOLFHEART put a cd called "Winterborn" in in-house production on the market. Once initiated as a solo project of Tuomas Saukkonen (Ex BEFORE THE DAWN, BLACK SUN AEON) WOLFHEART is for some months a complete band.
What does my ears hear here? Melodic Death Metal at its best. Technical played the listener is abducted into dream worlds from the first note on. These are on the one hand beautiful. On the other hand they show hardness and darkness. Out of this seemingly contradiction develop nine songs full of beauty and aggressiveness. The opener "The Hunt" initially starts calm and sterling in order to end in an fireworks of energy and powert then. However the melodic aspect doesn't miss out thereby. Very melodic riffs indeed you can hear here string player which mesmerize and reflect at the same time with addition of an aggressive drumming morbidity and hate. Icecold and at the same time beautiful songs which you don't forget that fast. Into the bargain the strong-willed dark growls of Tuomas Saukkonen which rounds off the balck, melancholic complete works positively. WOLFHEART are with "Winterbolrn" successful in creating a perfect mixture of Death Metal and melodies which get under the skin. Listen to the cd by all means. It's worth it!!!!
9/10