News
WEAK ASIDE released an video from upcoming album "Forward Into Darkness"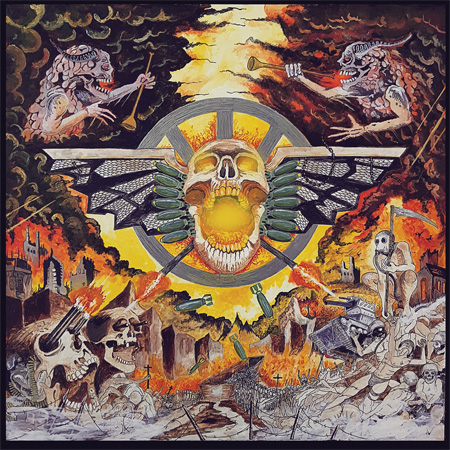 After three years of guitarist's absence and exchange, German death metallers from Weak Aside return with the album number three, titled "Forward Into Darkness". There are 10 tracks on the album, one of which we can listen to below:
"Forward Into Darkness" will go on sale on September 28 in LP and CD formats. limit. digi and digital. The publisher is FDA Records / Soulfood Music. Orders can be placed at www.fda-records.com
Recordings of the album took place in the Desert Inn studio, and Jörg Uken made the mixes and mastering at the Soundlodge Studio. Behind the cover is Necromaniac Artworks.
03. Royal Blood Dethroned
07. In The Deep There Is No God