"Scorched Earth Policy", the first-ever official video from WARBEAST can be viewed below. The clip was helmed by Michael Huebner and 12 Pound Productions.
"Scorched Earth Policy" comes off WARBEAST's debut album, "Krush The Enemy", which is scheduled for release on April 27 via Philip Anselmo's (DOWN, PANTERA) Housecore Records.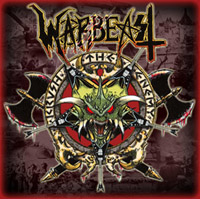 Tracklist:
01. Krush The Enemy
02. Unleashed
03. Self Will Run Riot
04. The Plague At Hand
05. Blackened Heart
06. Scorched Earth Policy
07. Guardian Angel
08. The Controller
09. Stalker
10. We Are The Vultures
Check out audio samples of all ten tracks at this location.