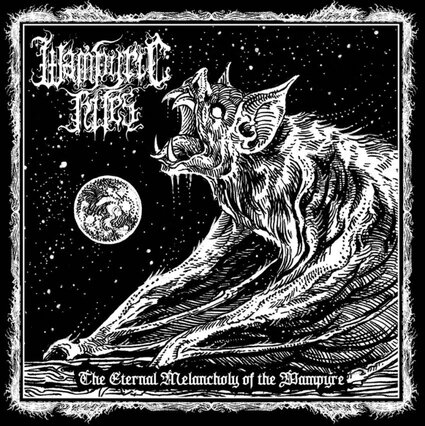 Inferna Profundus Records – 2021 – Ecuador 
WAMPYRIC RITES are from Ecuador. Since 2019 as a band exist, they have already released numerous demos, EP and splits in-house production. "The Eternal Melancholy Of The Wampyre" is the boys' first full-length LP. It was released by Inferna Profundus Records in February 2021.
At first very calm, carried by dignified piano sounds, WAMPYRIC RITES soon show their real musical face: depressive Black Metal, raw and deep black. An ominous thunderstorm that couldn't be more penetrating. Originally and kept simple, the six songs go through mark and leg. The very distinctive growls testify to deep pain and loneliness. Together with the super-fast Doubleblast Drumming, they form the musical framework of the band. The solid interwoven from time to time cannot conceal the nerve-wracking, destructive production. Here, an extremely dark, the ice-cold musical wind blows, which can hardly be surpassed in hopelessness and hardness. A feast for die-hard depressed Black Metal listeners who like the harder gait! Give the vinyl a chance and judge for itself!!!!
7/10