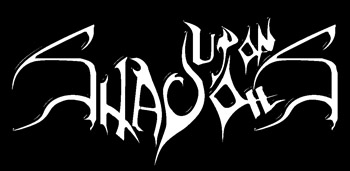 Hello Tamara, congratulations about your new album. Could you tell me something about it?
Hello, thank you very much!
Yes, the new album is called "7 Chapters ( Shadows Of Despair And Other Entities )"… and was released the 18th of October, 2012. Its an indepedient release, in Digipack format. And can be ordered from our official pages or downloaded for free aswell.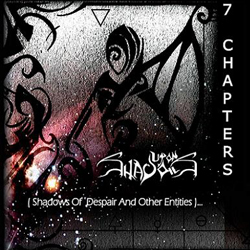 About what are the lyrics on your new album?
Lyrics in this album are very personal stuff with a big range of poetry. And talks about the alchemy of suffering into an artistic expression like extreme music. Starting from the very begining of our own understanding, the vision of our own lifes… as the idealist that never surrender to resignation.
Upon Shadows is active for a long time now, but your band is still in the underground. Do you think that this will change soon?
Well, actually I never think about those things, I only do music because I love it and just can´t live without doing it, and is the same for Natalia. But what I can say is that, if we wanted to be "rockstar" we won´t be into extreme metal. Personatlly my only expectation is to be able to create something different and full of emotions.
Could you give to our readers some more info's about your band?
Yes of course, Upon Shadows born in 2002,in Montevideo, Uruguay and the style we do, I like to call it Dark Metal because is that mix between dark music and extreme metal. we are two women Natalia Arocena on bass and I, Tamara Picardo on guitars, keys, vocals and programming. Our music is very melodic but also strong and full of shades of grey.
Can you tell me more about the your influences? I am, what kind of music and feelings, books, movies, etc inspire you for your work?
A mix of everything around us influence upon shadows music. The bands that I realize influenced me the most are Abigor, Necromantia,Samael,Sisters Of Mercy and The Whores Of Babylon. Then Lovecraft is a big font of inspiration always.I love historic nobels like Mika Waltari nobels or directly history books and religious too, like the popol vuh, the enuma elish, all translations from Federico Lara Peinado.  Natalia is a big fan of Stephen King and the black tower is one of her favorite novels. She reads a lot,and is always learning something different at university.  She is the brain and I am the beast in Upon Shadows. Movies…Well Natalia likes european cinema and go to see cortos and all that stuff very frecuently. She really love cine. For me is a bit different, I enjoy old horror movies like Hellraiser, and mitology like all Ray Harryhausen movies, conan, japanesse fighting movies like Hero or the course of the golden flower and science fiction specially from the 90´s.
When we think about Black Metal, we mostly think about snow, wolves, etc., but you come from Uruguay. What from your country inspires your art?
My personal vision of the world. But I won´t say Upon Shadows is black metal I think that despite there is a big influence that can be hear in the very core we belong to dark metal.
Why did you decide for the name Upon Shadows?
I chose Upon Shadows as a name of my personal project because I feel that represents in a very clear and graphic way what my music is about. Upon Shadows is not a band to play music… is my way to relise my soul, transforming my shadows into something I deeply love = extreme metal music. Is my conection to reality and what keeps me alive.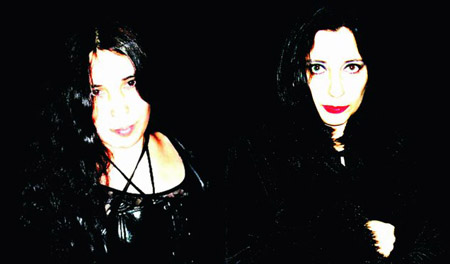 Beside Upon Shadows you play/contribute in some others bands/projects as well. What can you tell us about them?
Yes I have been doing collaborations with other bands and projects since 2009 none stop till now. Starting in my participation in the musical productions of the local TV Show Voces Anónimas since 2009 till now. I did collaborations on vocals and keys for Asbel (Colombia), on keyboards for Beltane ( New Zealand), keyboards for Throne Of Malediction (USA), vocals fro Ad Noctum Project ( Chile), vocals for Markhor (Swiss),keyboards for Blackest Orchid, Vocals for Valkinaz (USA), Vocals and textures for a colaborative EP with Melankolia ( USA), and my latest collab was on vocals for Episcopal Holocaust (Canada).
Upon Shadows is a all female band. How does the Metal Scene reacts to that since such bands are very rare.
We both have been playing metal since very long time now. Natalia doing Heavy Metal and I doing death metal since 1995, so people is very use to us, we never had any kind of problem for that, on the contrary people always respected us a lot.
Any last words?
Yes, I would like to give you the thanks for the interview. Is very important for us to have espace to show what we do because coming from a very little country in the middle of nowhere is difficult to spreed our art. And I would like to let you here the links for those who can feel wants to check out what we do.
Thank you !!! 
YouTube : http://www.youtube.com/user/MorbibFenris
Facebook : https://www.facebook.com/pages/Upon-Shadows/128947133826217
Reverbnation : http://www.reverbnation.com/uponshadows