News
UNDER THE CHURCH S/T 7′ EP Out Now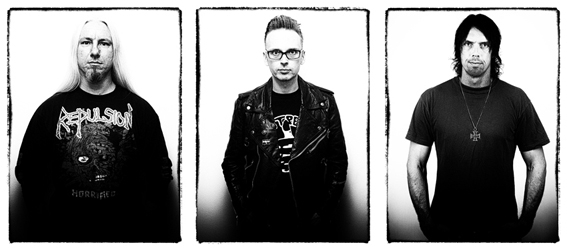 The much-anticipated UNDER THE CHURCH self-titled EP is finally now stamped and desecrated on wax! Causing an underground stir in 2014 courtesy of the group's past Nirvana 2002 resume, UNDER THE CHURCH is through and through an authentic cyclopean Swedish Death Metal machine!
Consisting of both the Regular Edition 10″ Black vinyl and the Limited Edition 10″ White vinyl, with limitations of 200 copies and 100 copies respectively; the official street date for this one-time exclusive 10″ EP release falls on the ever-ominous Friday the 13th, February 2015.
Due to the growing demand of this release, a very special run of 300 copies in Transparent Red vinyl is now also available.
Only Death, the Swedish way is real!