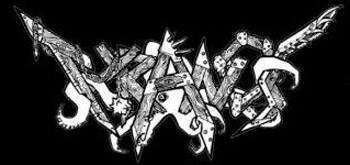 We did an nice chat with Enno from German Black Thrashers "Tyranos" !
Hey, How is going your life going?
Hey there, I'm feeling fine.
So when did you begin your metal music career?
I started when I was 16 in a band with 2 friends of mine. We did mostly coversongs of some Bands we liked.I joined Tyranos 2012, I think. But the band exists since 2007. We are five guys who want to devastate and thrash out. The band consists of: Alex (vokillz), Martin (guitar), Thomas (guitar), Björn (drums) and me (Enno-Bass).
I see has released two demo so far. Are you thinking of making an album?
We try to gather enough material to record a whole album this year, maybe but mostly we want to play live. So it's possible, that we just release another demo or a split or nothing, because of the lack of time we have. Alex is studying medicine, Martin wants to start his Master of science, Björn has a lot of work to do, and I'm also studying. Also we live in different cities.
So you're living in Germany.What city and how is the metal scene there?
I'm from Düsseldorf meanwhile the band itself is from Cologne. We have a little scene here in Rhinelands with cool bands like, Damage Source, Carthaun, Frostland, Whipper, Iron Thor, Speedbreaker, Shredhammer.What I have to mention is Fred with his Rhein in Blood concerts. He does some awesome work to keep the metalscene alive! Also Ruhrpott is nearby and there is a big scene where always are some concerts of big and small bands.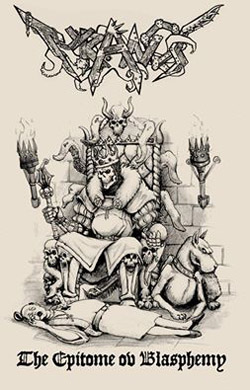 I know there are many great bands out there, but what is your 'favorite?'
At the moment there are three Bands I love a lot: Nekrofilth (My absolute favorite), Nunslaughter and Shitfucker.
Back to the demo, who wrote the lyrics?
Our Vokillzmonster, Alex, mainly writes the lyrics. Sometimes we help with some ideas or also write a text. But I think for this Demo the lyrics are by Alex. The rest of the song is written by the whole band together.
Can you explain the cover art and who did it?
The cover just came up in our minds. And then we decided to call our demo "The Epitome ov Blasphemy". Alex and Martin discussed the idea and they came up with the stabbed monk. Our good friend Ron painted it for us, like he did for our first demo. He added some details, like the tyrant behind the throne, which we wanted to have in the coverartwork, too. He used the freedom we gave him and made it awesome. We really love his paintings and are happy that he does this work for us! So horns up to him!
What are your lyrics often about?
Our lyrics are mostly influenced by movies, clichés, books and so on. What he get's in mind, he writes down. Even if some don't make any sense.
Did you play any recent concerts or have any coming up?
We did our last gig with Thyrgrimm, Iron Kobra, Heretic and Desaster in Helvete. That was a big boost for us. I hope there will be some more gigs as soon as possible. But unfortinutaly there isn't planned any gig at the moment.
What do you listen to nowadays?
At the moment I'm listening to a lot of Crust Punk, NYHC and Black-Thrash Metal. Also some Metalpunk and Black'n'Roll.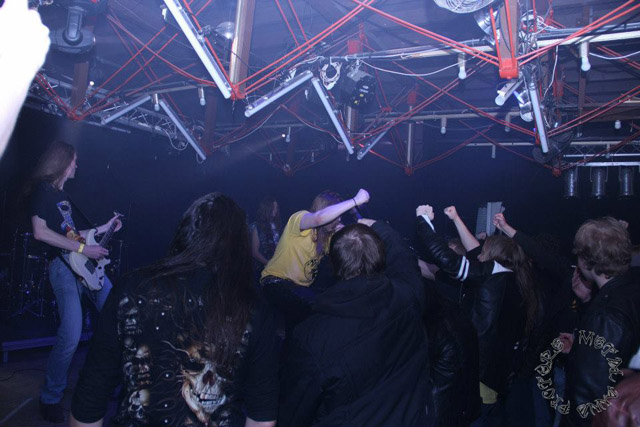 What do you think about France events (Charlie Hebdo)?
It's really bad what happened in France. That something like this can happen in a secularized society like the french one. But it's important not to get feared on it and spread hate like some fascist pigs here in Germany do. Extremists don't belong here. Neither nazis, nor religious bastards.
Lastly,how do you want to live in a world?
I would wish to live in a world, where all those racial and religious hate isn't a big deal anymore. That's most important for me. The other thing is that I'd love to live in a world where I can go on concerts of my favorite bands everyday and drink some beers with my friends!