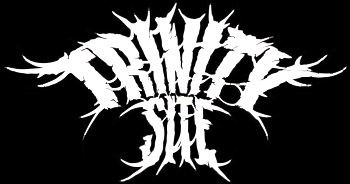 Please introduce at first yourselves..
Servus, we are Trinity Site from Lower Franconia (Germany). The band consists in detail of Max Ruck (Vocals), Jochen Rau (Guitars), Stefan Mahr (Guitars), Sascha Born (Bass) and Andreas Rau (Drums). Recently Stefan however told us that he would like to leave the band. Acoordingly, we are are currently in search of a new guitarist.
Why did you decided to play such style in Metal music? Were any musical influences or incdents the reason for it?
I don' t think that there hs been an exceptionally formative incident. Except perhaps the fact that I always listened to Metal. Of course there are other musical influences which you can definitely pick out. These influences are rather of unconscious nature. But you can't really dismiss them completely. As I am writitng the songs for Trinity Site you roughly would not come up with the idea that Iron Maiden is my favourite band 🙂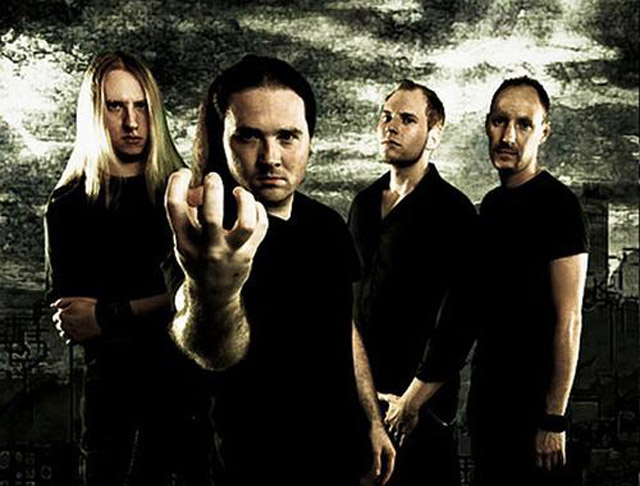 In my opinion you play Melodic Death Metal. How would you describe your style of music?
Yes, hmm. It is always a special thing with music genres. It surely makes certain things easier. I many respects it is also has a pretty limiting effect. When songwriting I doesn't think in genres anyway, but I simply do what I like. But I nevertheless have to agree to you that Melodic Death Metal perhaps most precise describes our kind of music.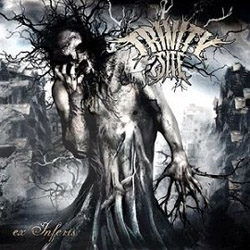 Now, let's come to the music….You released last year a cd which is called "Ex Inferis". Can you tell uns anything about the context of the songs?
Behind many songs respectively the lyrics are most of all personal thoughts/things and experiences which I doesn't want to unravel now in detail.  At Rope Of Sand and Similar To Nothing deal by all means of interpersonal things whereas Shadow Aspect follows more the direction to paraphrase an archetype in the human psyhology. At Ex Inferis it is funnily even that way that the lyrics are of sheer sentences which I always wanted to put in a song. But I didn't do it for cliche reasons. Finally I found it nevertheless cool and it remained. Behind Farherion which is more or less Old High German and stands for "to cover with an army force" stands the idea to write an aggressive, attacking song.
"Ex Inferis" was produced with Dan Svanö. How did this collaboration come about? Did he also bring forward his own idead or had he been in the back seat?
As an old Edge Of Sanity fan I read somewhere that Dan offers in his Unisound Studio mix & mastering for underground bands. Before Ex Inferis we compared several offers. The price-performance ratio simply fitted best at Dan. No matter Dan is of course a constant in Metal and we promised to get the best result from him. During the collaboration Dan solely concentrated on the sound and contributed here also his own ideas. He however did not influenced the adaption or the songwriting.
You are since 2009 musical active. Do you have a close contact to the so called Metal scene or do you go your own way?
What do you exactly mean with "so called" Metal scene? We are of course in certain networks active and the bands know each other which is absolutely necessary for example for gig changes. We also consciously distance ourselves from certain things.
You already played with bands like LEGION OF THE DAMNED and SEPULTURA. Are there actually any plans for gigs or even a tour for 2013?
There are of course already confirmed gigg, but please don't ask me now for exactly information. Andreas is responsible for the gigs and in the majority of cases I don't stay on top of things concerning this. Division of work is indeed a difficult thing within a band, but here badly needed, because I am too busy.
Where do you see the band in five years?
I have no idea how to answer this question. Currently we are for now in search of a replacement at the guitar so that we will have again silence in the band structure. We will for now concentrate on the songwriting, but certainly also being live active. But I am not able to estimate what will be in five years.
Any last words to your fans:
The biggest compliment goes of course out to all who supported us until now and went to our gigs. For all who don't know us yet, listen to EX INFERIS and allow yourself to be convinced. You find us in the net at www.trinity-site.com, at Youtube and at www.facebook.com/TRINITYSITEOFFICIAL.
Many thanks for the interview and all the best for TRINITY SITE in the future!!