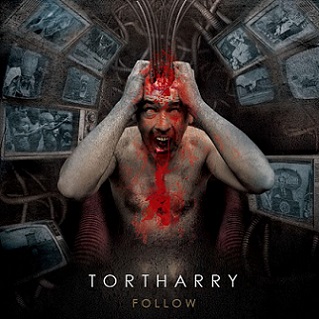 Metal Gate Records -2013- Czech Republic
The band TORTHARRY are one of the primary rocks of the Czech Metal. Late last year the trio put their already eighth cd which is called "Follow" on the market. It is distribúted via Metal Gate Records.
The guys play here Death Metal through and through. Hard riffs come upon an aggressive, dark musical base frame. These may be thereby also once halting or clipped. The strong-willed, fast drumming reinforces and manifests the brute atmosphere. TORTHARRY take thereby no prisoners! They straight pursue their goal without any splendid folderol. Headbanging non-stop is here obligatory and actually need not to get a mention anymore. The all in all nine songs sound despite or even because of its hardness fresh and unconsumed. The emphatic, dark growls of vocalist and guitarist Daniel Pavlik put yet the final touches to the production. Very dedicated and professional recorded you can' t also grumble productional. The gents have nothing unlearnt over the years and they are still minded with a will. TORTHARRY managed with "Follow" to create a strong, going forwards album which whets your appetite!!!!
8,7/10