Interviews
Thy Despair Interview
We did an interview with Ukranian Dark/Symphonic Metal band THY DESPAIR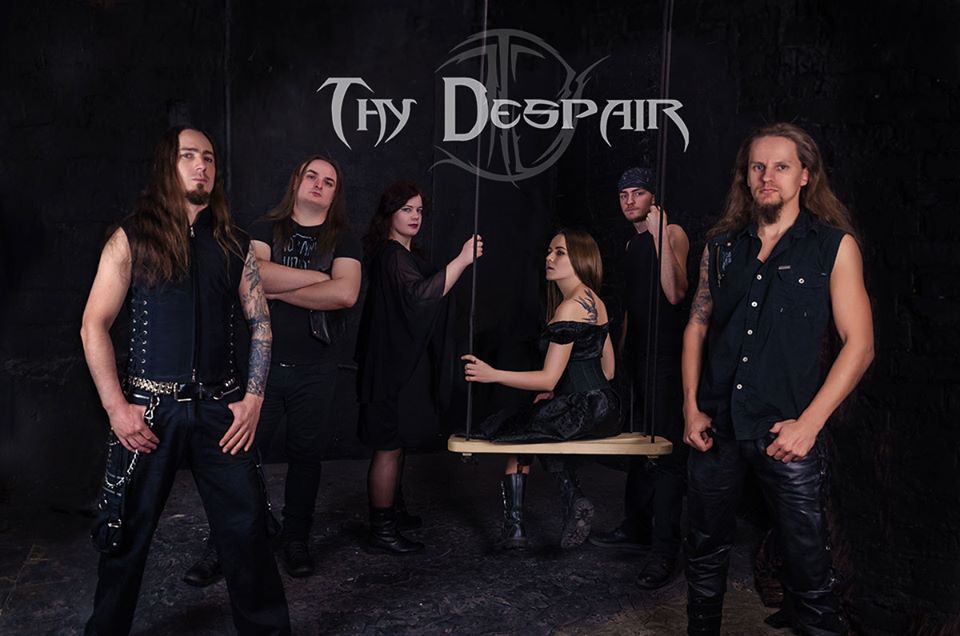 Our new interview made with Ukrainen Dark/Symphonic Metal Band THY DESPAIR!
Can you give us a short history of Thy Despair? How did you guys come together for Thy Despair?
Thy Despair band started in 2006 as a gothic doom metal project. Line-up changed quite a lot of times and in 2011 the band collapsed. In 2014 there was an attempt to revive Thy Despair with a new line-up and the band even gave up to 10 concerts with old material but again it collapsed in 2015. So actual story of Thy Despair started in 2017 when present line-up was gathered. We have taken songs which were written in 2006-2011 and revamped them in a more professional and modern way. You can hear them on our debut album The Song of Desolation released recently via Rockshots Records.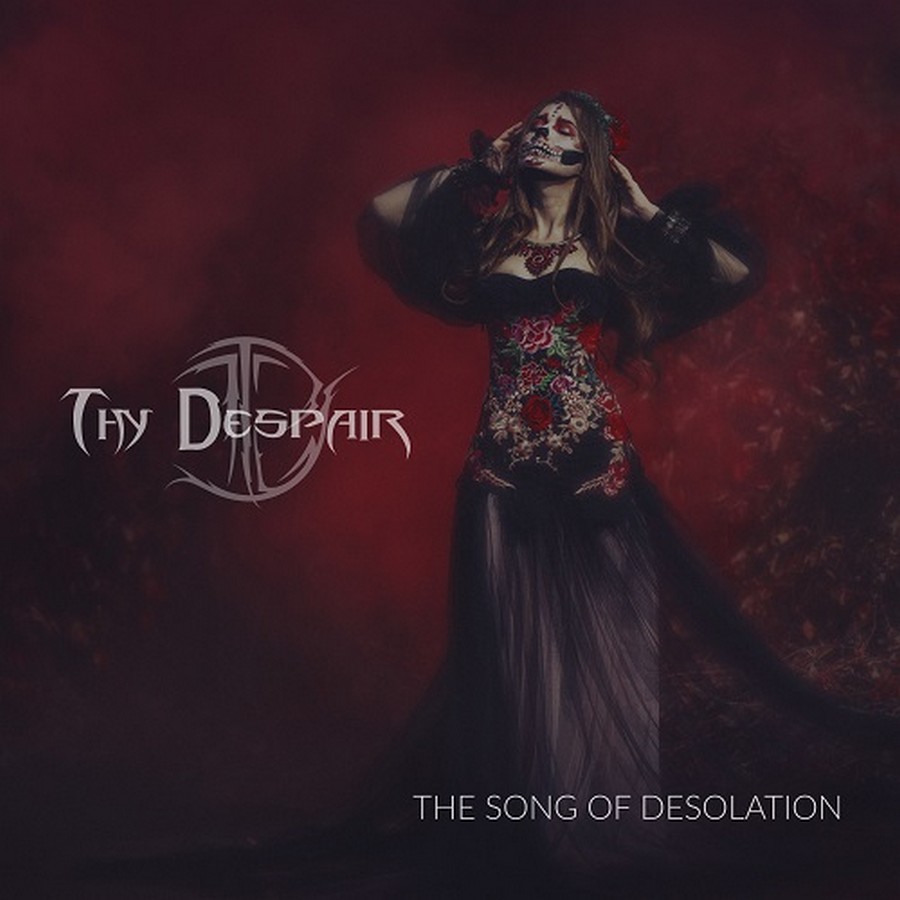 Before the "The Song Of Desolation" , you waited for a long time. The band came together in 2006, and first single "Beyond Athanasy" came in 2011, and again second single "Вільний"came after four years in 2015. First Ep "Вільний"  released in 2018, and after that, we could say that things got a little faster, and then first album is called "The Song Of Desolation" finaly released. Why things happened for Thy Despair in between long periods?
In the period of 2006-2011 most of the band members were students with lack of money so we hardly could buy personal instruments. Also untable line hindered the development of the band. But the main reason I think was that we didn't know how music industry works. That is why you can find lots of unofficial demo records in the Internet but so few official releases.
As we mentioned that many members had come and gone in the band history, what are the reasons behind of these line up changes?
Different people had different reasons. Not enough musical skills, wrong priorities, lack of free time, etc.
How did you start up writing process of "The Song Of Desolation" album ?
As I have already told, we took old songs and revamped them. Every band member added something personal to our music and it became brighter and "older". Strike (lead guitar) for example wrote his extra guitar part for every song because previously we had just one guitar in the band.
How would you like to identify the sound of your long awaited album?
We call it dark symphonic metal but in fact it is a mix of gothic, doom, melodic death and black metal with dark and gloomy atmosphere.
The Song of Desolation was released at 8th May, this is still pretty new stuff. what are the fans´s first reactions, especially in your country?
Metal is not a very popular style of music in our country, however we have received plenty of nice reviews. Anyway, you can't make everyone like you and we didn't set it as our goal. We just play the music we all like and are happy that we have received nice feedback from all over the world.
For people who will listen the first time , how do you express the lyrical themes of the last album? Does it have a concept theme or every song has own story?
Most songs have their own story but three songs (The Free One, War, and Falcon) were inspired by war conflict in Ukraine (which is not a civil conflict as some people still think). This is not a topic Thy Despair band was planned to sing about but we just can't step aside. Other topics we sing about are mysticism and local legends.
I have to say I pretty love Elin´s vocals performance, her voice reminds me Vibeke Stene (ex- Tristania)´s voice in some tunes. Do you know what singers influenced to Elin as a vocalist? How can you describe her vocal style?
Early Tristania is one of the bands that still inspire us and Elin's unique voice is a visit card of Thy Despair. She sings in different vocal techniques and her tender voice is very recognizable.
There is a nice and strong harmony between female and brutal vocals. Will you go on this path in future?
Sure thing. In future we would like also to involve more clean male vocal and extreme female voc.
Maybe this is a bad time to release an album because of Covid-19 pandemic, have you ever thought to change the release date?
We can't disappoint metalheads community and make them wait for our album even more 
What are your hardest moment and funny moment in the recording of the album?
All moments were hard as for all of us this was the first full album and we didn't realize how much work had to be done. Anyway, we want to thank QWERTY Records where all the magic of recording the vocals and mastering took place.
How is the communication between the fans and the band at show?
We like talking to fans, joking from stage sometimes. Despite our music is gloomy we all are cheerful people with nice sense of humor (at least I think so).
What do you think about the place of Goth Metal in Heavy Metal world? In my opinion, this genre started to have an end of the 90´s and in the first ten years of 2000´s started to be very popular again. What do you think about the popularity of your genre?
If we wanted to play popular music we wouldn't play any kind of metal and particularly gothic metal. But we are metalheads and we play what we like. Personally I don't think it is important to pay attention if things you do are popular. If you like it, just do it.
What bands were your influences and inspirations as a musician?
Tristania, Sins of Thy Beloved, Epica, Penumbra, as well as Moonspell, Nightwish, Dark Tranquility. We all like different styles of metal so even Slayer was one of the bands which inspired some of us.
We nearly came to the end of the interview, let's finish with short answer questions if you want guys.
1-Which band is the best Goth Metal band for all members agreed?
Nephilim: Tristania
Elin: Lord of the Lost
Strike: Tristania
Navka: Tristania
Anton: Tristania
Alex: Tristania
2-What is the best live performance for you?
Nephilim: Dimmu Borgir
Elin: Powerwolf
Strike: Behemoth
Navka: Батюшка
Anton: Sodom
Alex: Nightwish
3-Which one is supposed to be if you have to choose an Extreme and a Melodic Metal album from 90´s?
Nephilim: Sins of Thy Beloved – Lake of Sorrow
Strike: Slayer – Diabolus in Musica 1998
Navka: Moonspell – Irreligious
Anton: Rotting Christ – Sanctus Diavolos
Alex: Manowar – Louder than Hell
Thank you guys for your time and interview. What would you like to say to your fans and our readers?
In this hard times stay healthy and support Thy Despair \m/