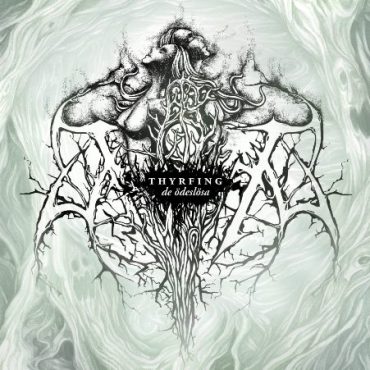 NoiseArt Records – 2013 – Sweden
The Swedes THYRFING are back. After five years their latest opus was published in March 2013. It carries the title "De Ödeslösa" and is distributed via Noise Art Records.
You can also hear again Pagan / Viking Metal at its best. Slowly constructing melody bows which end in a thunderstorm of melodies. Dense sound ramparts which seem to be impenetrably mingle with the very individual vocals of vocalist Jens Ryden to the typical THYRFING sound. Emphatic and powerful on the one hand and very melodic underlaid with keyboard passages on the other hand thrills this symbiosis to the listener. Worlds of bygone times develop which invite to dream and headbang! In comparison to previous productions in my opinion the melodic aspect comes at "De Ödeslös" to the fore without thereby to superimpose the other musical elements. The all in all eight songs are all kept in the mid tempo area. The lyrics are written in Swedish language what I see as an additional advantage. THYRFING proved with "De Ödeslösa" once again that they are one of a kind of the Viking / Pagan Metal genre and are able to further improve. Buy this cd! It's worth it!!!