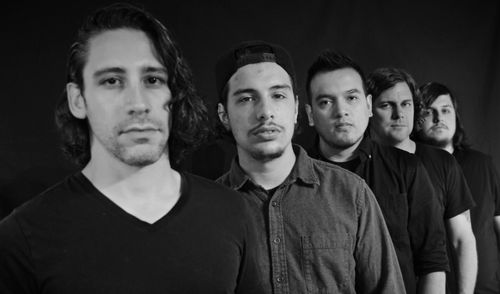 The Supposed is a progressive metal band from New York City. The band was formed in 2016 by frontman/vocalist Eri Kurshan and features guitarist Jojo Maran, drummer Cody Maran, bassist Santiago Helman, and guitarist Al Javier. The band's debut album "Materialize" was released on March 4, 2022, on all major streaming platforms.
"Materialize" was conceived of, written and performed by band founder and vocalist/drummer Eri Kurshan and guitarist/bassist Jojo Maran. The band tapped an all-star team to record and produce the album. "Materialize" was recorded by Jamie Uertz (Gojira, Blind Melon) at Brooklyn's renowned Silver Cord Studio (designed and owned by Gojira's Joe Duplantier). The album's tracks were mixed by Johann Meyer (Gojira, Mastodon) and mastered by Ladislav Agabekov at Caduceus Studios in Switzerland.
Drawing inspiration from Tool, Deftones, Gojira and System of a Down, The Supposed demonstrate a versatile range in style, composition and subject matter on "Materialize." Through a high level of technical proficiency, the band members compose sonic landscapes imbued with passages that are both dark and brooding as well as fast-paced and aggressive. The lyrics, written by Kurshan, vary from personal introspection and reflections on life and death to commentary on the human condition and modern society.
"Imploding Skies" is a fairly cerebral song about where the mind goes when it is being attacked by other people. Oftentimes, when people are out to hurt, scam, coerce, bully, or inflict other emotional pain on one another, the mind's response is to feel like the walls are closing in on itself, and it just wants to shut down. "Imploding Skies" is a somewhat abstract journey of where some of us go in some of these situations, how we deal with them, and how we come out at the end to prevail. It is about one's internal anxiety spiraling out, but then regaining control of. Mental health is a huge problem among humans, and the goal of this song is to try and give people strength to fight back.