Reviews
THE FALL OF EVERY SEASON "From Below"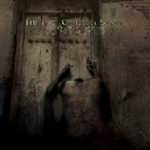 Aftermath Music – 2007 – Norway
The album, which is the first of the artist, contains 5 tracks of doom/ death metal. The atmosphere in the entire album is melancholic and dreamful. Even the booklet and the artwork support the dark sad emotions the songs cause us.
The one-man Norwegian band offers well composed songs that can easily earn our attention. The first thing that comes to our mind is the influences from bands like OPETH and FOREST OF SHADOWS as well as ANATHEMA when it comes to guitar riffs.
The 3 longer songs of the album (with duration varying from 11 to 15 minutes) are not tiring the listener and they alternate with 2 smaller ones that can be characterized as ballads. Especially "Escape Of The Dove" is so emotional since it is dedicated to his girlfriend. Not even for a moment I thought to be bored by what I heard.
The vocals of Marius Strand are both growls and clean ones, showing that he's a talented singer and player. We should note that all instruments are played by himself and the entire album is his own creation, including the production.
It's difficult to say that one song is better than the rest, but I would personally stick with "Her Withering Petals" which is an amazingly emotional song which I 've already put in my top 10 of ever favorite songs.
Track listing:
1.From Below
2.Sisyphean
3.The Triumphant Beast
4.Escape of the Dove
5.Her Withering Petals