A seven-minute trailer/teaser for THE AUTUMN OFFERING's new, self-titled album can be viewed below. Album will be out on August 31 via Victory Records.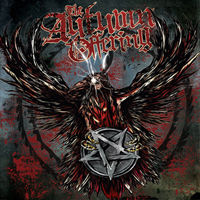 Tracklist:
01. Synapse
02. Born Dead
03. Exhale The Locusts
04. Fed To The Lions
05. Hessian Blade
06. Death Mask
07. Viral
08. Among Wolves
09. Bloodlust
10. Myriad Black
11. A Return To Ashes
"Born Dead", is available for streaming on bands MySpace page.