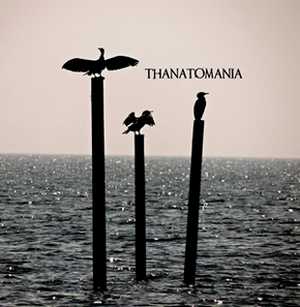 War Against Yourself Records – 2016 – Germany
The German trio THANATOMANIA already exists since 2009. After a demo in the year 2013 the guys released last year their first cd withthe help of War Against Yourself Records. It is called "Drangsal".
Depressive Black Metal ist here the topic. Dark sound ramparts build up which come in partially halting. They generate a depressing, pitch-black atmosphere which literally crushes the listener. Weighting tons and doleful the all in all three songs are extremely emotional. They really take it out of you and lodge deep into the soul. Thereby THANATOMANIA doesn't need fast tones in order to call attention to them. Kept in the mid-tempo area "Drangsal" demands a lot from the listener. And a good thing, too. Absolutely recommendation to buy!!!!
9,5/10