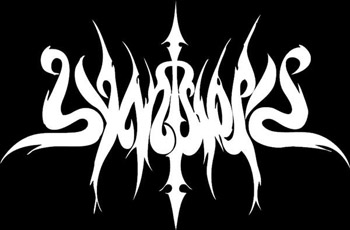 Hello Valerio,how are you?Whats up with Symbiosis?
Hello Mystis, thank you for your interest in Symbiosis. Here everything is fine. Symbiosis is walking a good road lately, after months without writing anything, now new songs are to be released, so I cannot complain at all. Moreover, some interesting labels are showing interest in what I am doing.
Lets start at the beginning.How was this "one man" band born?Tell us the story.
I liked atmospheric music since years, but I preferred to form a concrete project only when I had the necessary skills to do it. During 2005 I came up with the decision of building up a one man band, and so Symbiosis was born. I wrote my first songs for this project between September and December 2005. The first effort I did was never released, for I thoght it was not good enough. I tried to improve, and in another couple of months I released "Passages", and my adventure began. What follows, as they say, is history!
Well,whats next?Any recorded stuff?
Wait for a new Symbiosis attack during the following months. The main Symbiosis events will be a collaboration with the famous Japanese cyber-punk writer Kenji Siratori and a split album with the worthy Italian ambient project Dump. Some re-releases will follow, as well as compilations of new and old material, to introduce the next steps that will be taken. I can say I am definitely busy. The only thing I am still waiting for is a great label to begin a real discographic career – but for this a certain time is necessary. In the meanwhile, I try to spread Symbiosis word everywhere.
When we look at the past of the band,we can see that 3 demos,5 splits,a single and an album…So how do you feel yourself after all these creativity?
It seems lots of stuff, but some are only re-releases, as well as the split albums do not feature only unreleased material. Maybe I released too many stuff, but the important is not to release songs that I don't like. If you work into the underground, releasing the same stuff several times is necessary to be distributed widely. On the other hand, since I play alone and record at home, all the issues that a band has to face, and that can slow hardly the process of making new songs, are not mine. So, for me writing a song equals to having it ready for a release.
As having one-man ambient band in the past I really know that being alone is difficult thing.Plus,you are still working on black/ambient scene with many releases.How do you overcome all these?
The answer can be stupid, or not so 'grim', but it's the truth: I have fun doing this. I take energy and spirit from my musical work, so there are no troubles: only chances to feel well. It's great to express myself and let others listen to my stuff; if I had annoying troubles, I would simply shut down. Life is difficult and often full of troubles: what's the point on encounting them even when you do what you like?
While talking about this,you had a split with Uruk-Hai…How do you feel about it?
It has been a great experience, especially because me and Hugin remained friends after that. And obviously, it gave me a great exposition within the scene. The beautiful of this split is that it was born from an idea of Hugin, that asked me if I agreed. So it is not the same story of the new project that implores the 'star' to work with him, but we worked at the same level. The result still satisfies me a lot.
Correct me if I am wrong but you also have some side projects too.Whats up with them?
Yes, I have some side projects, they are useful to express different sides of my creativity. The only two I would like to mention are Stridor Absonus, avantgarde dark ambient influenced by noise and nightmares, and Anhedonism, dark industrial music. Regarding Stridor Absonus, I am working on its last, and best, album. Anhedonism is a band, and we have out the first demo "Babylon Rises Again". We are currently working on a new interesting album, but it will need time. I believe a lot in Anhedonism, and I hope it can give me great satisfaction in the future. For who is interested, the links are: www.stridorabsonus.tk and www.anhedonism.tk
What do you think about Italian underground scene?What about Turkey,any band do you follow?
Italian underground scene is similar to other countries' scene: lots of band, few good and many mediocre, as everywhere. But the main problem is that Italians loves everything which comes from the foreign countries, and are overly critic towards Italian stuff. Every musician in Italy complains about that. But, despite of this, we have underground bands such as Tronus Abyss, Spite Extreme Wing, Forgotten Tomb, Triumphus Mortis and Skoll just to name a few, not to talk about the great names of the past, such as Necrodeath, Opera IX, Evol and so on. I have to admit that I do not know practically anything of the Turkish scene, and I hope that, with the help of Turkish metalheads, I can know more of your musical scene!
Last words?What do you want to say Turkish metal-heads?
I would say to get in touch!! I have very few contacts in your beautiful country, and I would love to know more people located in Turkey. Listeners, musicians, labels from Turkey… write me!
Thank you Valerio,nice talking!Good luck!
Thanks to you, Mystis. If somebody was interested, my contacts are www.symbiosis.tk and www.myspace.com/symbiosisrealm
Best regards!