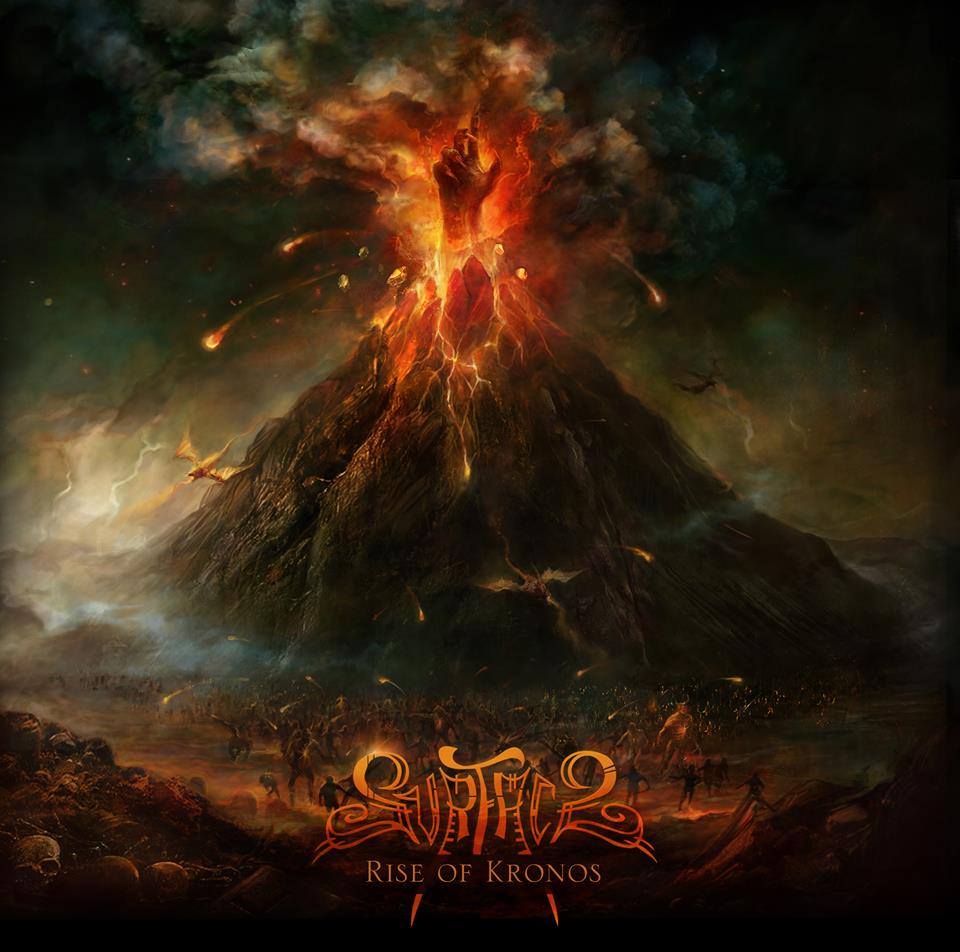 Self Released – 2015- Germany
The North German band SURFACE is already since 2010 musically active. In April 2015 they released their debut cd "Rise Of Kronos" in in-house production.
A wave of energy and hardness meet the sympathetic listener. A mixture of Thrash Metal and Hardcore elements mingle to a fairly independent sound. Diversified riffs which poach into different genres without thereby loosing hardness and freshness come upon an uncompromising drumming which bring along additional aggressiveness. Thereby the riffs may be readily melodic without thereby forfeiting self-assertion. But, don't worry! SURFACE doesn't digress into the thicket of musical disorientation. But they conscious and well dosed deploy their variability and eagerness to experiment. The word stagnation seems to be for the band a borrowed word anyway and a good thing, too! Because the bands' sound lives on movement and a certain fastness of the songs. Forceful bass-lines round off the musical reign positively. At all musical experiments the Thrash Metal in a modern form presented however remains the base frame of the band. Very technical played SURFACE are a good example that you can also make in the year 2015 modern Thrash Metal music without too much folderol which ist straight and has a lot of street attitude. Listen to "Rise Of Kronos". It's worth it!!!!
9,2/10