Reviews
STILLBORN "Los Asesinos Del Sur"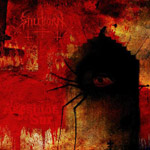 Ataman Productions/Pagan Records – 2011 – Poland
Stillborn is from Poland. They formed in 1997, released three demos, a split, and four full-length albums. This is the fourth album of the band. It has released last year via Ataman Productions and distributed by Pagan Records.
They are playing a mix of death and black metal that we accustomed to hearing this kind music from Poland. Fast riffs and drums used with an agressive brutal/scream vocal, it sounds like war. Think that, playing black metal with death metal drums. It reminds BEHEMOTH and VADER from that region.
Album sounds great and advisable. Dark, cold, grim and fast, check it!
8/10