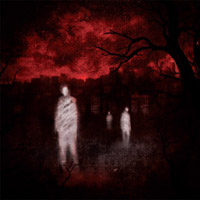 "Dead And Dying", a brand new song from Finnish dark metallers SOULFALLEN, can be streamed below.

The track comes off the band's third album, "The Promise Of Hell", which will be released on January 18, 2012 via the band's own label, Grave New Music, with distribution from Inverse Records/Supersounds (Finland), Plastic Head(U.K.), Bertus (Holland), Sound Pollution (Sweden), Disk Union (Japan), The End Records (USA), Rebeat (Austria), Non Stop (Switzerland), andLSP/MetalZone (Belgium).
The cover artwork was created by Maija Rankaand.