Reviews
SOUL REMNANTS " Back and Blood "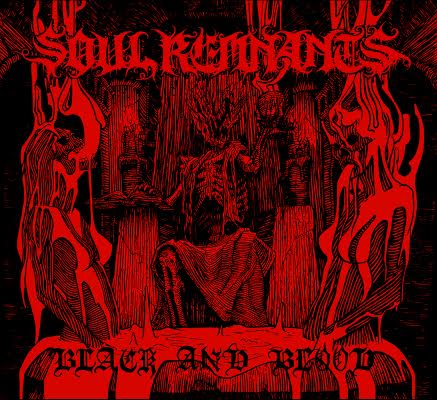 Horror Pain Gore Death Productions – 2013 – USA
Soul Remnants are as indie as it gets.
If you like your death metal obscure and excellent, with all the usual influences (Cannibal
Corpse, Carcass, Death, etc.), then Soul Remnants won't disappoint.
The gentlemen behind Soul Remnants, who are essentially co-founders Mitchell Fletcher
and Thomas Preziosi, have delivered a sophomore release this scribe dares to call a
classic—it's that good!
Almost four years since they last blipped on the radar, the band have defeated obscurity
and outed a worthy follow up to their well-received debut. (That would be "Plague of the
Universe," which was much welcomed here at Extreminal.) Since then, Soul Remnants
grew their ranks with Chad Fisher, an additional guitarist, plus a full fledged rhythm
section with drummer Colin Conway and bassist Ryan Murphy.
Fun fact: Guitarists Preziosi and Fisher are also fully committed to their power metal
band, Armory.
Released via Horror Pain Gore Death Productions, "Black And Blood" deserves its
righteous place in the collection of tr00 believers who believe in timeless death metal
values. Be it cover art or lyrical content, the album ticks the right boxes.
Opening salvo "Chopwork II" pays homage to the original from the previous album.
This is textbook death metal with excellent production values and a monumental vocal
performance by Fletcher.
The rest of the songs are just as good. If you like crushing riffs, thunderous percussion,
and overwhelming grimness, Soul Remnants posses these in spades. Just try "Rape
Casket," the epic blackened prog-tinged "Dead Black (Heart of Ice)," or the numbing
"The Antifaith."
A great album from start to finish, the secret of Soul Remnants are their solid foundation
in death metal fundamentals. Everything a fan can love about the genre is here, so don't
miss it.