We made an interview with Torfinn the guitarist of interesting Norwegian Heavy Metal band Slaves to Fashion.
How did Slaves to Fashion start its music life and what have you guys done so far?
Torfinn: Vocalist Johannes Støle and I founded the band many years ago. We released our first full-length album in 2007 entitled "Crossing Over" on our own label under the (terrible) band name P:O:B. The music was melodic progressive metal. We played quite a few live shows before we changed our name to SLAVES TO FASHION and released an album called "Artistic Differences" in 2011. It was on a German label called Hands of Blue Records and we did some cool tours in Norway and Germany the following years. But I guess the album title was a bit of a self-fulfilling prophecy though because we put the band on hiatus some years later after some line-up changes. Now we're back with the concept album "The History of Heavy Metal" where we release one original song every month of 2020 as a tribute to 50 years of metal history.
History of Heavy Metal has a really interesting and creative concept, what was the main idea in doing this?
The idea came from a series of a lecture I did about the topic at different bars, seminars and the school where I teach. Someday I just got the idea of making a concept album which represents the history of the whole metal genre. So it is sort of an educational project. I started writing it about four years ago and when the 50 years anniversary of the genre was coming up, I thought it was time to actually record and release it. The idea is for music fans to put on the album and get a quick introduction to the whole genre and then hopefully get interested enough to check out the real bands from each period and genre. But we also try to write really good songs in themselves and get the right sound for the genre/time period to challenge ourselves as musicians.
How did you come together? How did you quickly solve the stages of writing lyrics, composing songs and recording process?
Today SLAVES TO FASHION is more of a band collective than a band in the traditional sense. There are so many people in and around the band that it is almost impossible to know who is actually in the band anymore. But this concept album has really been my idea from start to finish so I have written most of the album. The recordings have been much more of collective effort though, where different people contribute where they can both in recording and production. We have recorded the songs month by month to keep the focus fresh an instant so there have been some really tight deadlines but we have got the song out by the end of the month every time so far.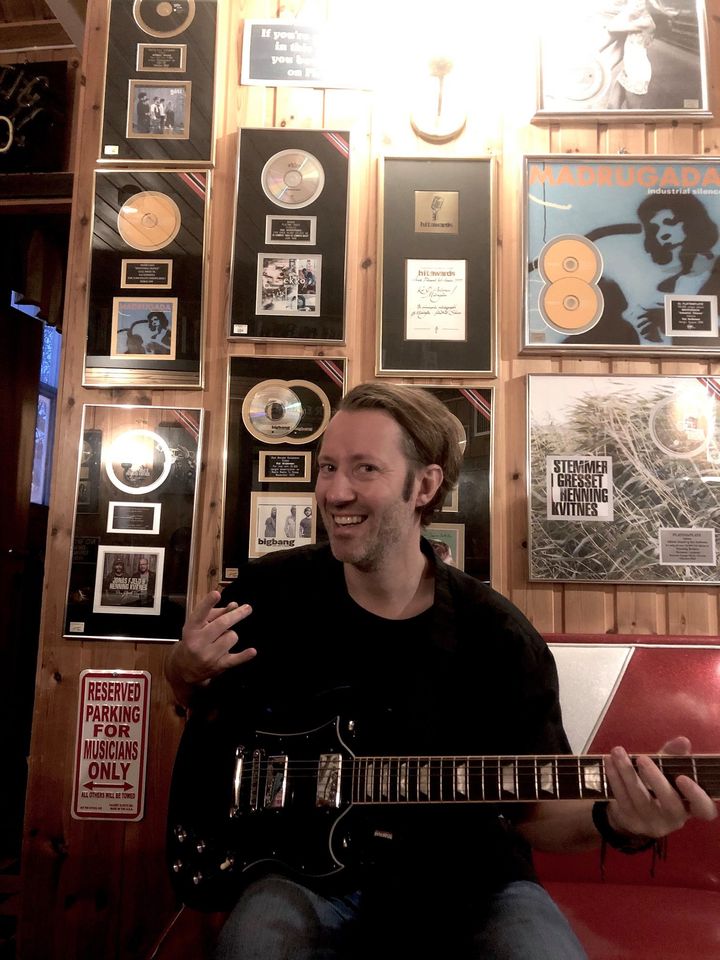 Honestly, this project takes a great deal of knowledge to play and focus on all kinds of metal as a musician and a regular listener/fan. And you guys received support from different guest musicians in this project, could you briefly tell us about these processes?
You're right. It is very challenging and interesting to get around all this these different genres and expressions and we have solved parts of this challenge by bringing in a lot of guest players. We can't possibly play, or not least sing, all of these different subgenres ourselves. Some of the guest players are simply old friends of the band while we have found other musicians through research on the Internet. So, we got a lot of local people on board but also musicians from all over the world, like Brazil, Canada, Australia, Germany and Portugal. What is amazing, is that every each one of them seems to fit like a glove and they have all enthusiastically embraced the project!
As far as I see that social media and streaming platforms you are actively using, and almost every song has a video / lyric video you made, how are your reactions from people so far? What were the most interesting and surprising reactions?
The reactions have been just amazing! So many thumbs up coming in from metal fans all over the world!
The most surprising reaction was a guy that claimed we falsified music history for young people by doing this project. Our intention is of course quite the opposite: to get more focus on the rich cultural history that heavy metal has created for 50 years. If we can get any young to get into the classic bands from the '70s and '80s or get some old-time fans to check out more modern metal, that will make it all worth it!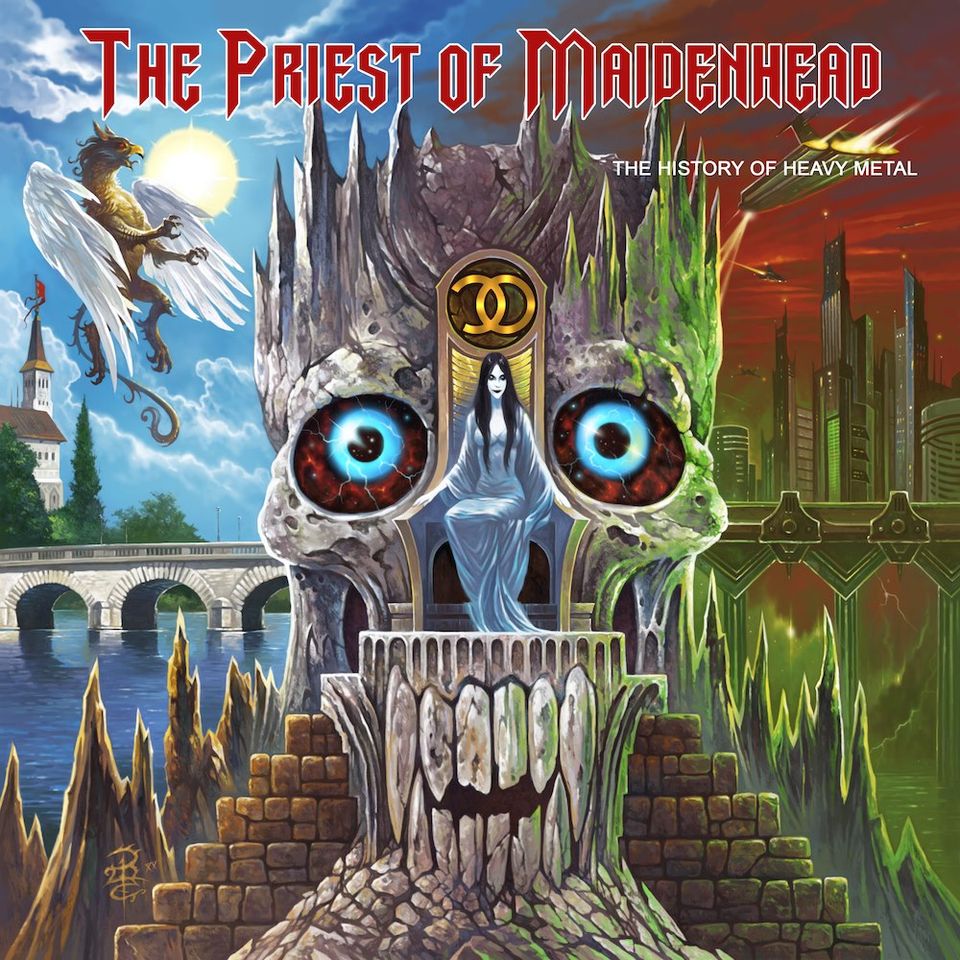 About 50 years of heavy metal and its derivatives/ evolution we have between 1970 and 2020 and it has a huge and strong history. Do you think that you interpret it and its spirit for every genre you played as metal musicians in this project?
We worked very hard and we certainly approached every genre and song with the outmost respect. The project also involved many years of research to find the right genres, interpret them and tell the right "story" for the album. Old school black metal and hair metal are obviously extremely different genres, so we also had to re-arrange our mind for every song and part we recorded. I'm very proud of the job we have done because it was all done from the within our hearts but others should judge if we got it right.
We just talked about the history of metal. With over 50 years of past, how do you see the metal music genre and community for now? What are your likes and dislikes as fans and musicians?
I just love the whole metal culture and the community around it. I first started to listen to heavy metal in 1986 as a young kid so I have been fortunate to be part of many changes and watch the metal tree grow in so many directions. I'm also lucky to live in a town where the metal community is very alive, so it feels good. I also see a lot of kids getting into it here. Through this project, I have even discovered a lot of new music and new subgenres, especially the stuff that's been happening the last 20 years. If there's one thing I would hope for, is that some fans should become a bit more open to new subgenres because it is so important for people all around the world to be curious and open for new impressions.
Let's talk about your other projects. Could you introduce us who you are?
I'm a 43 years old high school teacher, counsellor, musician, producer and heavy metal fan from Norway. I have been teaching history, social science and psychology for 15 years in a small coastal town called Haugesund where I have also played in bands, produced some local artists, held a lot of lectures about heavy metal and written a children's book about a grumpy old man that never smiles.
How did you get contracted? What are the reactions to you from the music business and market?
We released our first album Crossing Over on our own label and then we got a deal with the German label Hands of Blue Records for the second album Artistic Differences. So far, we have not involved any label for The History of Heavy Metal concept album. I honestly don't think any label would jump on such a crazy project of releasing one new song every month and it has been great to have the artistic freedom to do that. But we have some interesting labels that are interested in releasing the physical album and it would be good to have some help with promotion.
After this solid album, will you go on this path of multiple genres as a band? Or do you have other plans?
Time will tell! There's a great vibe in and around the band and everyone wants to keep it going. I think there will be a more creative album free of any genre boundaries as a catharsis of the strict genre madness. But I also know we will follow up on the concept in some ways. For instance, in the concept album, there are quite a few subgenres that are only represented as parts of a medley (Expressions of Extremity) or longer songs (The Evergrowing Tree), so we will definitely record some those as full songs. We also have some other wild ideas.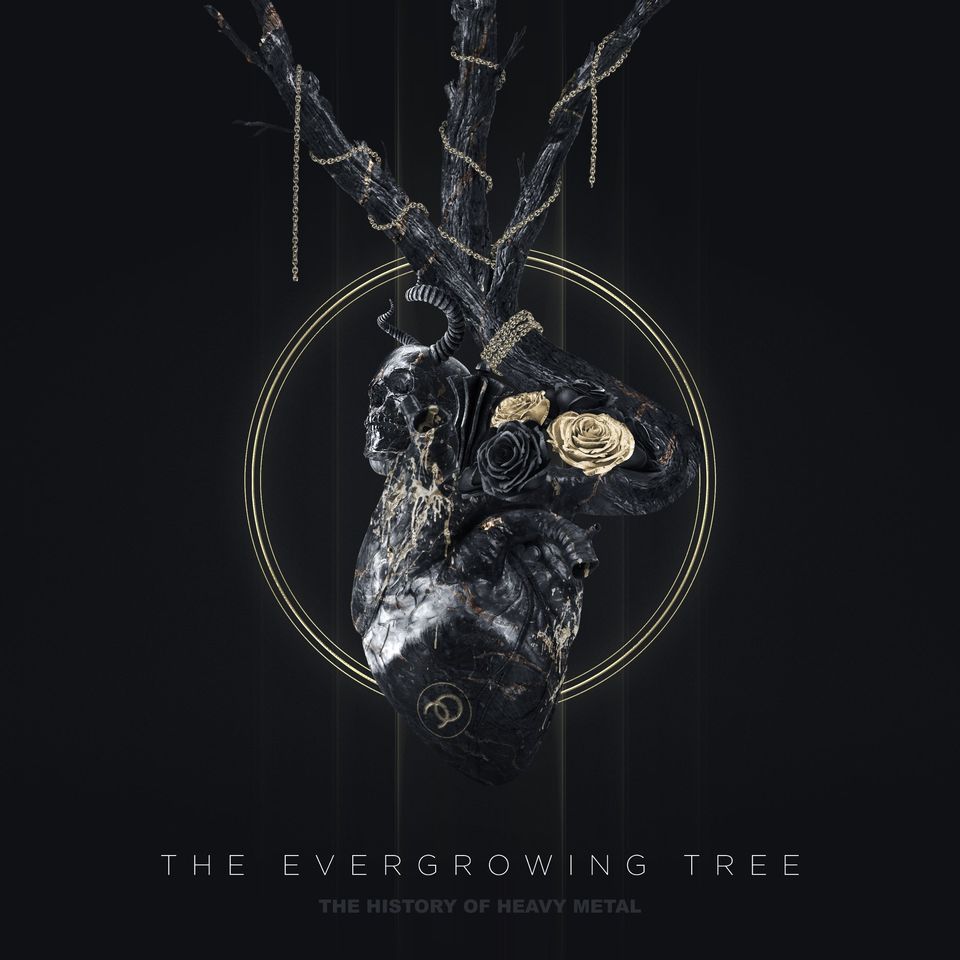 Let's conclude our conversation by getting what you want to tell to our readers and fans.
I hope you want to check out our crazy little project The History of Heavy Metal. We tried our very best to create an interesting and great sounding album for you metalheads and music fans out there!
Thanks for the great questions!