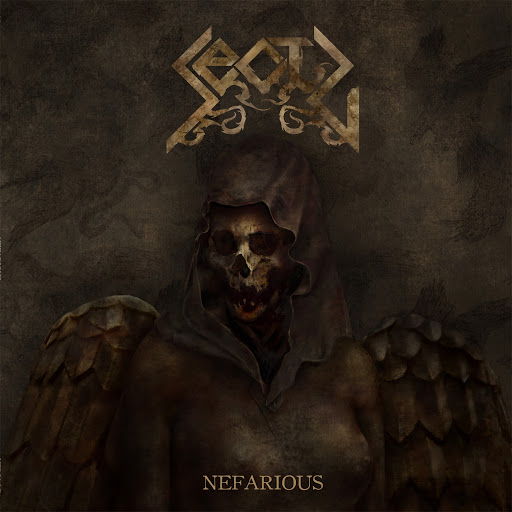 VisiColum Records -2014 – Sweden
The Swedes SECTU are heard from again. Namely in terms of of their already third full-lenght cd "Nefarious" which was published in June 2014 via VicSolum Productions.
The guys play brutal Death Metal. Forceful and strong-willed from the first note on. A storm of hardness and aggressiveness breaks loose which spreads like an epidemic. Diversified riffs which carry away everything which obstructs. They put a face on the all in all eight songs and also make sure for the necessary dynamics. Thereby they are moving far off the Gothenburg sound which must not be inevitably a mistake. The dark growls give small main points. The forceful drumming as well as the powerful bass-lines put yet the final touches to the production. All in all without many musical experiments SECTU go straight without any detours to the target. Technical perfect and dedicated recorded the guys offer here good Metal entertainment music. SECTU deliver with "Nefarious" a rock-solid Death Metal album which knows how to please without any highlights. Listen to the cd and for your own opinion!!!!
8,6/10