THE NEW SAINTS 'N' SINNERS ALBUM, RISE OF THE ALCHEMIST, TO BE RELEASED ON APRIL 8, 2022!
Saints 'N' Sinners are finally breaking the silence with their long-awaited new album. Keeping their audience's curiosity fresh with small teasers for the last 2 years, the melodic metal quintet is preparing to start a new chapter in their career with Rise of the Alchemist.
Recorded in Istanbul, Munich and Kiev, the album was once again produced by Deniz Tuncer while mixing and mastering duties were handled by the band's long-time friend Max Morton (Morton, Jinjer).
The release of the concept album, in which all the lyrics and music were written by Deniz Tuncer, was delayed for 2 years due to the pandemic. The band has recorded 10 new songs for the album and 4 surprise cover songs for b-sides.
The full tracklisting is:
1. As Above So Below (5.42)
2. Sign of Things to Come (5.24)
3. Sacred Ground (6.32)
4. Saviour of the Damned (4.56)
5. Dreamer (4.17)
6. Death Comes in Winter (7.43)
7. Queen of the Nile (5.23)
8. Ivory Tower (5.28)
9. Rise of the Alchemist (11.45)
10. Catch 22 (4.40)
The 2022 line-up of the band is:
Mehmet Kaya: Vocals
Deniz Tuncer: Guitars, Backing Vocals, Keys
Kıvanç Kaytanlı: Guitars, Keys
Berkan Çakmak: Bass
Doğan Rekkalı: Drums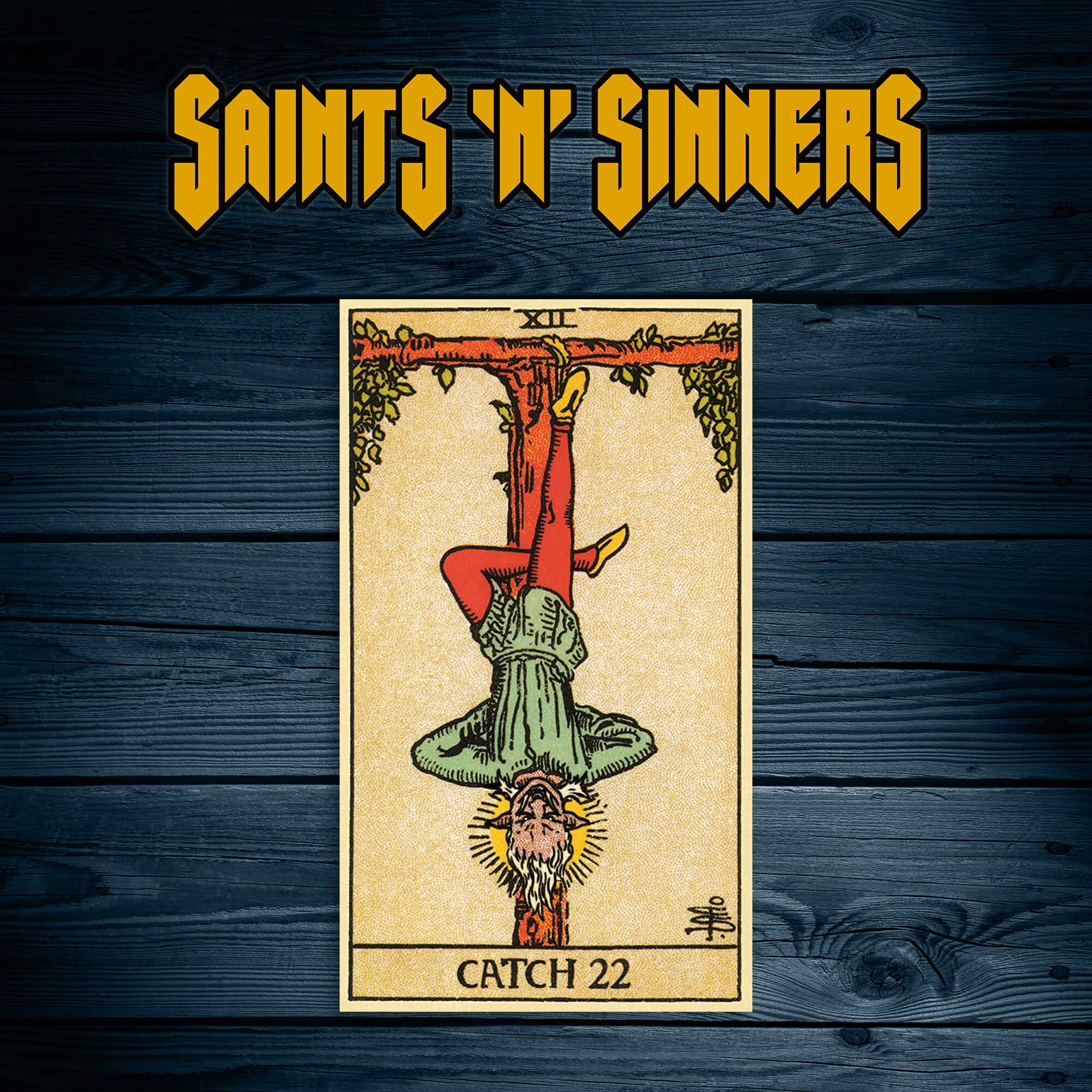 Also, the band was accompanied by Max Morton on keys and backing vocals and Meltem Yumulgan on backing vocals. The band's mascot, Virgil, appears once again on the cover of the album, which was done by Berker Sönmezler.
Deniz Tuncer, the founding member, said the following about the album: "There is a quantum leap between the previous album and this one. The new songs, even if not symphonic per se, sound like they're straight out of a movie soundtrack and turned into metal. The new songs are more melodic, stronger, and more layered than ever before; almost bombastic! We are looking forward to sharing them with our fans and friends."
Rise of the Alchemist, which is the first product to be released by the band's own label, SNS Records, will meet the audience on April 8, 2022, in physical and digital formats.
Saints 'N' Sinners online:
Facebook | Instagram | Spotify | Website