News
ROTTING CHRIST: Lyric Video For New Song 'The Raven' Is Released -Metal News-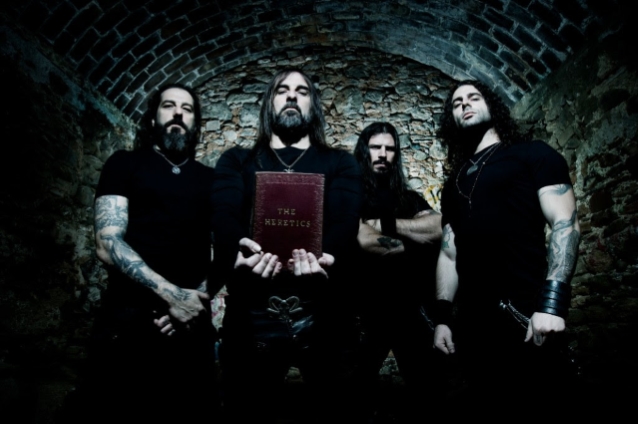 Greek dark metal band ROTTING CHRIST have unveiled a video for their new song "The Raven". It is the third track to be released from the band's upcoming album, "The Heretics", which will be released on February 15 via Season Of Mist.
Frontman Sakis Tolis comments on the new song: "We proudly present to you 'The Raven', the third song from our upcoming new album, 'The Heretics'. It is the epilogue of the album, and one of our most atmospheric and melodic creations. It's a tribute to one of America's most (in)famous writers — Edgar Allan Poe — and more specifically to his influential poem of the same name. Enjoy 'The Raven' and see you soon on our heretical path!"
The artwork for "The Heretics" was created by Greek artist Maximos Manolis.
"The Heretics" track listing:
01. In The Name of God (04:14)
02. Vetry Zlye (03:13)
03. Heaven And Hell And Fire (04:52)
04. Hallowed Be Thy Name (05:06)
05. Dies Irae (03:46)
06. I Believe (03:42)
07. Fire God And Fear (04:50)
08. The Voice of the Universe (05:23)
09. The New Messiah (03:07)
10. The Raven (05:23)