Finland's ROTTEN SOUND has posted two tracks — "Mindkill" and "Missing Link" (NAPALM DEATH cover) — from the band's forthcoming "Napalm" EP.
"Napalm" features three brand new ROTTEN SOUND songs and three NAPALM DEATH covers along with a bonus DVD that includes a full live set from the Obscene Extreme festival.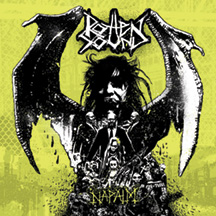 Tracklist:
01. Mindkill
02. Dead Remains
03. Brainload
04. The Kill
05. Missing Link
06. Suffer The Children
"Napalm" will be released on March 30 in North America and April 5 internationally via Relapse Records.