Reviews
Rogash – " Supremacy Undone "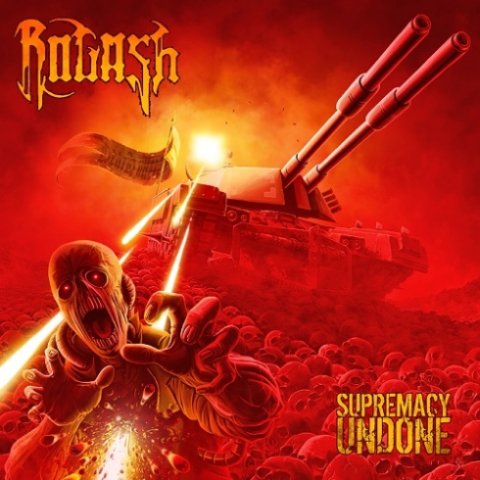 War Anthem Records-2014- Germany
English translation:
ROGASH are from Germany. After a demo ("Rogan Era") in the year 2010 the guys will release at the beginning of 2014 their first full-length cd which is called "Supremacy Undone" via War Anthem Records.
Wht can I expect of this cd? After a short intro ("Despise") it goes with "Desolate" straight flat out. You can hear now Death Metal. ROGASH now get across harsh and hard. Stright, without any technical folderol the gents come straight to the point. Thereby they absolutely make no experiments or even excursions into other musical realms. Thus it develops an aggressive, primordial atmosphere. The all in all fourteen songs are very energetic and definitely go forwards. Hard riffs and an extremely fast doubleblast drumming yet support and reinforce this impression. On top of that forceful, energetic bass-lines and powerful, dark growls which insert perfectly into the overall structure. And done is the very successful overall package. The listener gets here a full-service in the matter of Death Metal. Straight in the listeners' face and in his auditory canal where "Supremacy Undone" sticks. Very dedicated and with much blood, sweat and tears recorded. ROGASH did here everything right and delivered a hold a lot of promises debut. Absolutely buy recommendation!!!!
8,6/10