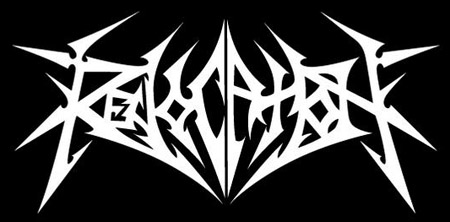 When I look ahead, I see a band which is moving forward in career steps; Revocation! The band which has built in 2006, signed to Relapse Records with a demo and two full length and carries technical death metal into an another level.
Comparing with the first album 'Empire Of The Obscene', how was the reactions to 'Existence Is Futile'?
Dave: Reactions to existence have been really positive. We all feel very strongly about the material so it's great when fans and critics alike really dig it too. I think the progressive influences were more prominent on the newest record and we also improved as songwriters so I'm glad people could pick up on that and get into the new one just as much as the old one.
I have noticed that, people are calling you 'a new band' as Revocation. Actually you were playing as 'Cryptic Warning'. So as far as I know you were in this scene about 10 years. This 10 years of experince could be one of the reasons why Relapse Records had choosed you?
Yeah I think the fact that we've been playing for a decade has definitely helped with everything. People take you more seriously when they know you been at it for awhile. Of course there's some people that only know of us from our relapse debut so in a lot of peoples minds we are just a new band that came out of nowhere.
What was the reason for ending the 'Cryptic Warning'?
We wanted a fresh start and we felt the material had progressed so much that we had become a new band. When we changed our name to Revocation we all were in a different mind set and we became much more driven and focused. Starting over inspired us to take things to a new level as musicians and performers, so we basically just took everything much more seriously because we really wanted it to work.
As you know, usually new bands agree with little, even local music labels after a few demos, and it takes some time to agree with a bigger,stronger one. But for you there isn't any time like this; you have catched the big fish in the first step! That's really great. How is it feel, to be in the Relapse Records family? Can you tell us about the agreement process?
It feels great to be on Relapse because we all grew up listening to so many different bands on their roster and we always liked how diverse the bands were. We feel like we don't fit into one particular category so Relapse is a very good fit for us.
On live performances guitarist Dan Garguilo is playing with you. How did you meet and how has he included to the band?
We met Dan through a mutual friend who had played in a band with him before called Cyanide Breed. We were looking for a second guitarist so we jammed with him a couple of times and he ended up doing a full US tour with him a week later. Dan's a great player and he learned our entire set by ear so we were all really impressed with his skills and he worked out great on the road. So yeah we're basically a four piece now.
You have toured with Existence; how was it, can you tell us a little bit? Are there any other bands that you want to take stage with?
Touring has been awesome. We gotten the chance to fully tour the states a couple of times and we also gotten the amazing oppourtinity to tour japan and Europe. We have even more touring lined up for the US in the fall and then hopefully the next record we put out will take us to even more new places around the globe. There's a lot of bands that we
would love to tour with. Touring with a legendary band like Megadeth would be a dream come true for us, but there's also many underground heroes of ours such as Gorguts and Exhorder that we'd love to hit the road with.
Did you start to work on the new album? What awaits us in the new album?
The new album is written, except for solos and lyrics. The new material is really fucking heavy and energetic. Each song totally has it's own personality, whether it's techy and progressive or brutal and groovy or an all out thrash assault. We all feel that it's gonna be the best thing we've ever done and are really excited to record it.
As the Extreminal team thank you for interviewing with us. Finally is there anything for you to say?
Thanks so much for the interview!