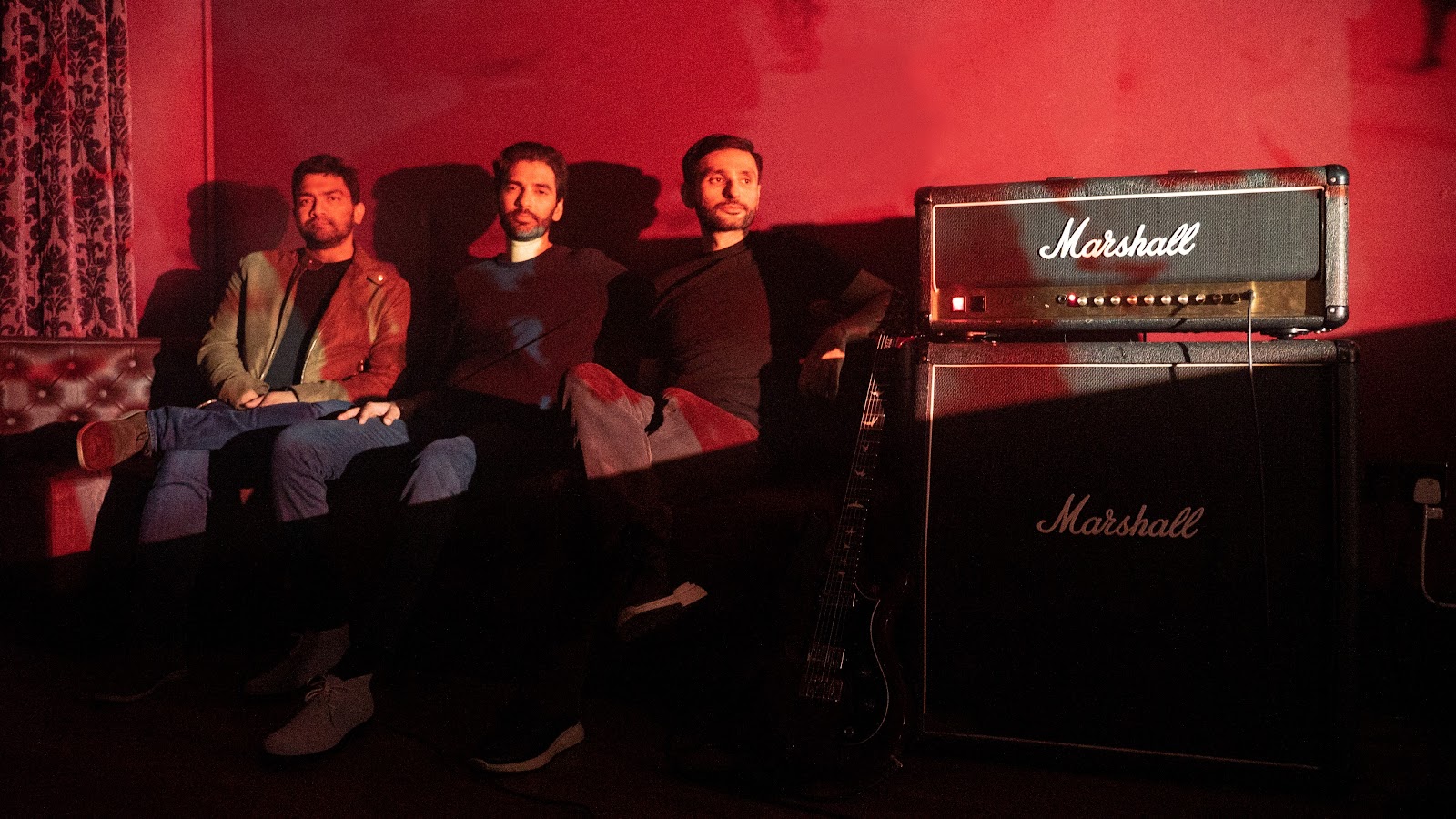 Official Press Information
[18th March 2022] Following on from their debut single, the mysterious 'Smoke N Mirrors' and the haunting sophomore single 'Exit', four-piece 90s alt-rock band Redhanded are back with their third, fiery new release 'Bottom'.
Accompanied with a bold and tenacious black and white video filmed in an abandoned building, the visual features close-ups of each member through a hazy, lo-fi gaze and quick change camera shots, all adding to the air of intrigue, attitude and the underground edginess Redhanded are cultivating.
Commencing with clean, crisp drums, the undulating electronic guitar riffs soon take centre stage, ringing out into the musical cosmos they set the pulsating, driving tone of 'Bottom'. The bass and guitar dance together before the slick, husky vocal growls across the track commanding attention. With a powerful "Let's Go", 'Bottom' kicks off.
Showcasing a clear knack for writing infectious top-lines and epic guitar-shredding, Redhanded has established incredible chemistry as a band that is prominent throughout every track and live performance. Punchy and perfectly layered, each instrument has its distinctive place and they mesh together as one full frontal energetic force. With talented musicianship at the vanguard, Redhanded stays true to the nature of their influences.
Having managed to harness the classic sound of an era all whilst injecting their own unique and inviting twist. Redhanded delivers gritty Rock N Roll at its finest, boasting high energy, electrifying guitar solos that speak to your soul and are drenched with deep, dark, moody lyricism. Thick with nostalgia, they execute and emanate that ever-elusive 90's rock sound with incredible authenticity and prowess.