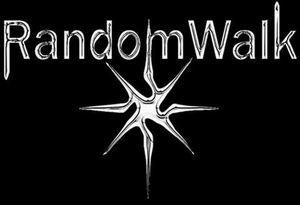 RandomWalk are a Greek band that really earned my interest by the first time I watched them live. These guys have a unique style which cannot be categorized easily and their music is definitely very interesting. They recently got a deal with Burning Star Promotion and so we'll have the chance to see their first release, entitled "Redemption", coming out by the end of 2007. Let's see what their singer, Jean Baptiste (you see, all RandomWalk members have special nicknames!!!) replied to my questions…
My favorite question to all bands is always about their name 🙂 What does RandomWalk stand for?
Jean Baptiste: "Random walk" is a mathematical theory that can portray a distinct pattern to all things that seem to happen randomly. It deals with chances, odds and probability. To me, it just symbolizes that there is no pre- decided fate. The choices are yours and yours alone to make…
How did you start? Who was the "Creator" of this?
Jean Baptiste: The core of the band was quite solid even before we started playing music together. We were already the best of friends and it was just a matter of time and chance before we started RandomWalk. The only member that was added later on was Golgotha…
I had the chance to watch you perform live and I was amazed by your appearance….A vocalist dressed in a suit….a keyboardist dressed in a monk's robe…How did you think of this?
Jean Baptiste: Thank you for your kind words. RandomWalk have developed a theatrical style for a number of reasons. Actually all of us are book and literature fanatics. Thus the choice of our names and clothing, combined with the use of lyrics.
A RandomWalk live show has great similarities to a theatrical play as we all incorporate beloved novel or theater characters. Each of us plays a unique part and acts accordingly…
Your songs have an average duration of 3-5 minutes…at least the ones I heard in the live. Is it something coming out naturally when you write them or are you making that on purpose in order not to make the audience bored?
Jean Baptiste: It is both actually… Are we not the first and outmost audience of our own creations? I believe that we can determine how the audience will react to our music judging by our own reactions and thoughts. We are extremely strict and severe in the criticism of our own art and that should satisfy the toughest of listeners… At the end everyone wants more.

What would you call your style? I hate labels in general and for me music is music, but if you should put a damn label what would that be?
Jean Baptiste: "Atmospheric Metalcore" should be a fitting definition…
Have you talked to any labels, do they show any interest in general?
Jean Baptiste: We have already signed a record deal with Burning Star Records which will be officially announced in a couple of weeks or so. You are actually the first one to know about it. The release of our debut album "Redemption" is due to December 2007.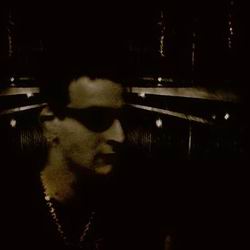 Describe a bit the themes and atmosphere of your songs. What do they mainly have to do with?
Jean Baptiste: Art, in general, is a form of expressing our inner selves and we take full advantage of it. Music is our canvas and the lyrics are our brush and paint. The live acting part is just the finishing touch. Have you ever tried to portray hatred, punishment or deception? It is quite a challenging task…
What are TheReviews saying so far for your work?
Jean Baptiste: "Redemption" is not officially released to music related magazines or zines so far because it would be reviewed as a self- financed release and we decided that it would be best if we took our time. Metal-Invader.com uploaded a fine review a couple of months ago and everyone can visit our "my-space" page (www.myspace.com/randomwalkband) and listen to our music. We have more than a few fans already it appears… The official promotional campaign of "Redemption" is due to commence in November, by our label.
Do you dream of playing with some bands? Which ones are your most favorite and the ones that made you get involved with music?
Jean Baptiste: Let me see… If we were absolutely free to choose a band, to perform live with, that would be either Rammstein or Dimmu Borgir. On the other hand a top five of my favorite bands right now should be: Dissection, In Flames, Pain, System Of A Down and Burzum… The bands that mostly got me involved with music are Slayer, Iron Maiden and Alice Cooper.


How do you see internet as a promotion media? Do you believe it helps bands become known or is it a big bubble after all?
Jean Baptiste: The Internet is a completely free-of-charge tool that can be used for promotional reasons. The average listener can find out about any band and evaluate their work without any expense (and I indeed trust the criteria of the average listener). The thing is that the chain of reactions does not change if a band or musician is not really outstanding. A band will not become known just because someone promotes them over the net.
If you had two options….One would be to write commercially acceptable music and songs and become rich, but you wouldn't love this music…the other would be to write underground music which you'd definitely love but never get a penny out of this…what would you chose? No middle alternatives….just the ones I mentioned
Jean Baptiste: This is a very interesting question (and I am going to make it even more interesting by being totally honest!). RandomWalk were at first formed, under a completely different name, in order to create and produce "commercially acceptable music" as you define it. Some of us had tried to make a breakthrough with other bands over and over, unsuccessfully. My own personal experiences on the matter were a crash… For months we composed and played music under the perspective that it would NOT have a metal feeling whatsoever. Finally, we found ourselves thinking about the forms and structures of our songs through metal aesthetics more and more. "What would this theme be like if we played it like this?", "What would this song be like if I screamed my throat out?" and so on. The truth is that part of "Redemption" was not meant to be metal. We accepted our nature the hard way but it is a good thing we finally did. We CAN not play "commercially acceptable music". For us, it is unnatural.
Do you believe that video clips could help support of your songs? Is there anything like this yet…will you make anything?
Jean Baptiste: Video clips are a necessity, especially when you get involved with a record label that CAN actually use it the way it should be used. We are to start filming a video clip for "One Wish" in September 2007 that will be included in the CD.
Should we expect any surprise in the near future? I mean anything innovative in music, lyrics or performance? Do you think your style is complete or are you still working on that?
Jean Baptiste: We never cease to work on our style and we are evolving day by day. At this time we are writing material for our second album, also to be released via Burning Star Records, and I dare say that up to now we were still warming up…
Finish this interview the way you want….Last words belong to no one but you…
Jean Baptiste: Thanx a lot for the interview… Hope to see you soon!