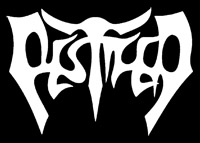 PESTIFER announces that will start recording the full-force album on April 10th together with producer/sound-engineer Bruno Silva at Estudio213 in Porto, Portugal.
The album will be composed with 9 themes. Two of it are instrumental. The first is a short intro, the second, an outro with classical guitar and a solo guitar on it! The album has music with blasts all over – furious and blasphemous evil Death Metal. Some are more aggressive, other more brutal than the sounds recorded before.
A few song titles are: Brutal Eruption of Chaos, Nothing Remains, Mars Exulti, Rage in the Dark, Awaken by Death or Carved in Flesh.