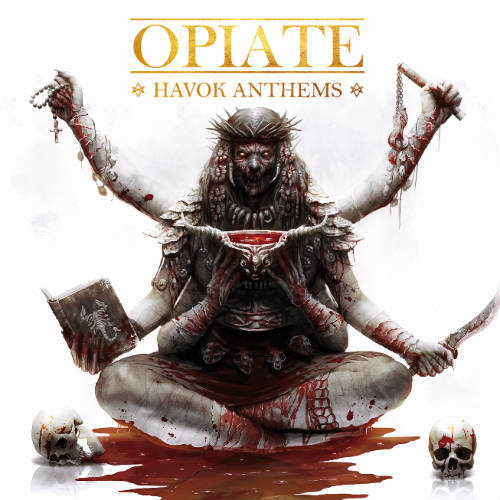 Reckless Studios – 2016 – Colombia
The Colombian band OPIATE already released their opus "Havok Anthems" via Reckless Records some time ago. Nevertheless, I think it is worth to review the cd as well now.
The cd initially starts very avant-garde. Noise elements babble like a light summer breeze thither. But, this silence is not long-running. Already shortly the band shows its true musical character. It is anything, but relaxing. Black Metal of the most severe kind is now the topic. Pitch-black, aggressive and pervasive. Diversified riffs which are allowed to be melodic relax the loaded atmosphere a bit without thereby losing hardness. Due to this musical mix originates an independent note which varies significantly the band from the other dark Metal mishmash. And a good thing, too! You feel straight relegated into the good old days. OPIATE are able to hold this feeling over the entire running time of the cd. You can hear here with each note the experienced musician wh know exactly how to delight the sympathetic listener. Listen to "Havok Anthems". It's worth it!!!!
9/10