Reviews
OFFICIUM TRISTE "Giving Yourself Away "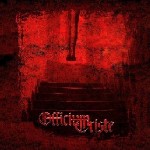 The fourth full length album of Dutch doom/death metallers OFFICIUM TRISTE is entitled "Giving Yourself Away". The follower of 2004 release "Reasons" is definitely a work where the band is giving away themselves. The album contains 6 songs of amazing doom/ death tunes where clean and death vocals alternate while guitar is endlessly mourning. It is definitely a creation revealing their talent and creativeness.
The album is opening with "Your Eyes", the longest song of all (approx. 10 minutes) where vocals are mostly clean while drums and guitar create a unique atmosphere. It gave the sense of My Dying Bride style and my impression was like listening to a guitar making love with voice.
All songs contain piano melodies that make the listener sink in the melancholic tunes of sadness and self discovery.
"Inside My Mind" is a more progressive song where we get the feeling that voice is discussing with it. The truth is that during listening to this album there were lots of times I got the sense of a "discussion" between the voice and instruments, like some kind of questions and answers flowing normally.
The song closing the album, "Master of your own demise" might sound like an instrumental due to its long introduction but there are a few lyrics. For me it was the top of all.
The release is coming out on the 28th of May and no serious doom listener should lose the chance to get it.
I definitely consider it as one of the best of the current year so far and I think that 9,5/10 would be the mark it worths.
9.5 / 10