Reviews
NUCLEAR WINTER – "Warborne Assault"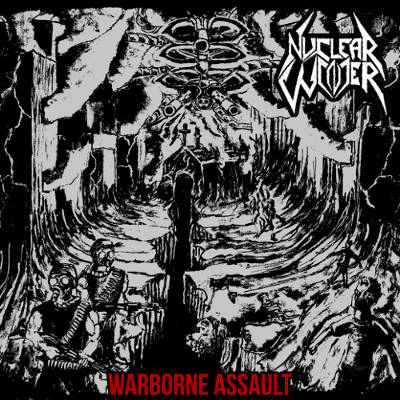 Wartone Records – 2013- Bangladesh
Bangladesh is fast becoming a major Metal export union to the rest of the sub continent/world with some brilliant releases of lately and 'Warborne Assault' by Nuclear Winter, their debut effort, just solidifies this proclamation. Well, the band may or may not have derived their name from Sodom's Nuclear Winter but they surely are as thrashy as them. An overstatement? I don't think so.
The Ep starts with 'Nuke 'em Back to Stone Age', a callous club in the head in the name of sonic thrash celebration, this track is good enough to carry the whole EP on its shoulder but this doesn't mean that the rest of the tracks are overshadowed by this particular beast. 'Father of All Bombs' takes you to that era when thrash was at its peak. Ruthless, those perverted riffs are a total kill. The follow up tracks 'Sacred Warfare' and 'Idols of the Blind' keeps intact the flow of the incoming tainted assail on your eardrums. The guitars sounds are crunchy and the solos are fast and fuming. The ending track 'Not a Step back' is a high alacrity bomb at the rate of knots of Slayer directed at you to run you down to pieces.
The album production is good but there is a slight variation, well not the production flaw or not a flaw at all if that makes any difference, in vocals when you compare the singing parts between the tracks. It would have been great if the front man could have sorted it out or just sing as par the 'Nuke 'em Back to Stone Age' 'cause I find it more absorbing than the vocals at 'Idols of the Blinds' . Rest is just fine.
Warborne Assault can be your new THRASH ADDICTION. The streamlined riff attacks, one after another, may at some point for you become too much to put up with but just let 'em take over you and get thrashed.
All in all it's a proud debut release by Nuclear Winter and their label 'Wartorn Records'. Congrats warmongers.
9/10