NOTHNEGAL's debut album "Decadence" will hit the stores on next January 20th (24th in North America) via Season Of Mist Records.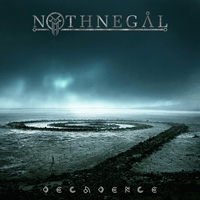 Tracklist:
01. Salvation
02. Claymore
03. Janus
04. Decadence
05. Armageddon
06. R.A.D.A.R
07. Sins Of Our Creations
08. Singularity
You can listen to a 40-second snippet of "Claymore" on the band's
homepage
.