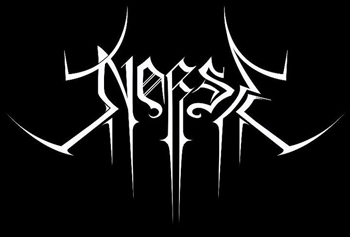 For all who doesn't know you yet: First of all, please introduce yourselves to the Extreminal readers:
This is Treelo and Frog from the Australian band, Norse.
To put the music of NORSE into any genre drawer is almost impossible. How would you describe your music?
We would describe our music as 'extreme', or simply 'metal'. We aren't familiar with narrowing our sound further than that.
You released in April your cd "All Is Mist And Fog" via Metal Promotions. Could you tell us anything about the record? How was the process of origination? Which topics does the cd contain?
All is Mist and Fog was an enjoyable experience. This was probably the first time we recorded something and felt we had total creative freedom. What resulted was a recording that was unique to us. It demands a lot of attention from the listener.
Do you actually have any role models?
We wouldn't say so. There are people who I admire and respect, but we don't base my life choices upon something they have done.
How is the Metal scene in Australia? Are there many possibilities for gigs for Metal bands beyond the big cities?
The scene in Australia is great. There are many unique bands and each town and city seems to have its own devoted following. We often see international acts touring through our country which is met with a strong reception. During our Australian album launch we supported Dark Funeral (SE) and there were very large crowds.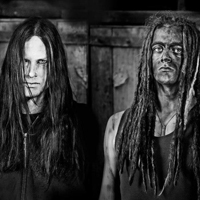 Are you in contact with other bands / musicians or do you go your own way?
We don't often socialise with other bands. We have our own personal lives and our own friends and families. Sure, when we tour, we are happy to hang out with fellow musicians, but not generally outside of this. Where we live is very remote, and we like the tranquillity.
Where will you see the band in five years?
Who knows what the future holds. Ideally some international tours, some new releases, things like that. We do things at our own pace, as we don't have the pressures of a record label forcing us to churn out the 'goods'. This is purely artistic for us; we don't need the gratification allegedly provided from fame and stardom. We simply like to write music.
Did you plan any gigs for this year? Can we once see you also in Germany live onstage?
We have some national touring coming up shortly, to continue promoting All is Mist and Fog. After this, we are going to continue recording in the studio. We have some interesting ideas for outdoor acoustics, and varying concepts behind the recording the process.
The infamous last words to your fans:
Thanks for your support, Germany. We hope to see you in the future!
Youtube | Facebook | Twitter | Bigcartel
Many thanks for the interview and all the best for NORSE in the future!