Reviews
NODDING SKY "For Those Left Behind"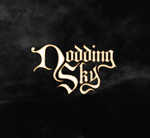 Self-released – 2011 – Finland
Again, an EP that waiting for review for a long time. Nodding Sky is a new band from Finland that formed in 2008. They released their first product as a digipack EP last year, I think this is an elegant idea for promotion. It looks nice.
The band is playing melodic death/doom metal. EP contains 4 songs. Second song is Finnish and fourth song is it's acoustic version.
The album has a relaxing effect, songs are not so hard also mostly clean vocal used. It's more doom metal. Especially I like clean guitar tone and acustic parts.
I decide to listen this album in Fall and Winter, and this means that I like it. I can recommend this EP to doom metal fans.
8/10