News
NOCTURNUS AD To Release 'Paradox' Album In May – Metal News –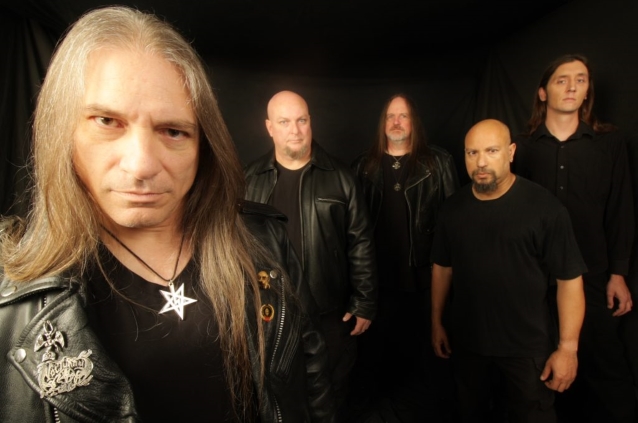 NOCTURNUS AD will release its debut album, "Paradox", on May 24 via Profound Lore Records.
Resurrected from the ashes of influential death metal band NOCTURNUS, NOCTURNUS AD was initiated by founding mastermind/death metal legend Mike Browning (also co-founder of MORBID ANGEL). His intention? To continue the path laid down 28 years earlier, by the legendary Florida death metal band's seminal 1990 full-length "The Key", an album recognized as one of the most important death metal albums of all time.
NOCTURNUS AD's "Paradox" is the direct and proper follow-up to "The Key", both musically and thematically where the story and themes vocalist/drummer Browning initially laid out continue through the lens of the occult. "Paradox"'s story follows the journey of Dr. Allen William Magus (a.k.a. Dr. Magus), a scientist ravaged by a war plague disease and kept alive by creating a bio suit; the aftermath of the events revealed on "The Key".
Track listing:
01. Seizing The Throne
02. The Bandar Sign
03. Paleolithic
04. Precession Of The Equinoxes
05. The Antechamber
06. The Return Of The Lost Key
07. Apotheosis
08. Aeon Of The Ancient Ones
09. Number 9