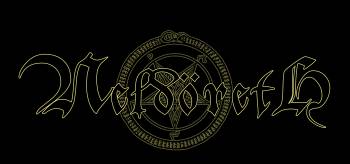 Hi Oz,Corresponding a cd called "The Saints Of Blasphemy I: Baptized In Blasphemy" was released via Extreminal Productions. How were the reactions of the cd?
Oz Yolacan: We have the anniversary is this year . So far the response has been pretty ok.
How come the collaboration with Extreminal Production into being anyway?
They hit me up about re-releasing the Invert Christ album and after the success of that, they decided to put out the next album as well. So far they have been very easy to work with.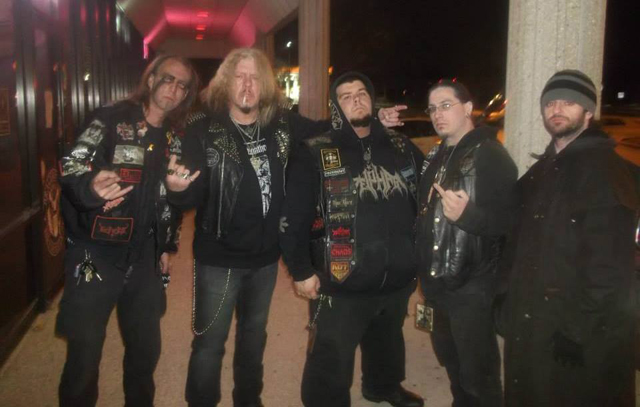 How would you describe your music today?
A dark temple of worship.
How did you hit the bands' name?
It's taken from J.R.R. Tolkien's "The Silmarillion". It's a forest that was part of the kingdom of Doriath. However, I think it's taken on a whole new meaning and when people hear the word Neldöreth, they think something totally different than a forest in a book.
Your lineup carrousel powerful rotated over the years. Who is currently into the band?
I have a guy by the name of Damien is doing the guitar work with some help from Ricktor Ravensbrück (Electric Hellfire Club / Wolfpack 44). Bass will be recorded by my long time friend, Ixitichitl (Manticore) and drums by Vehemence (Vulkodlak).
What has changed in the American Metal scene over the years in your opinion?
The only thing that has changed are the bands….everything else is the same.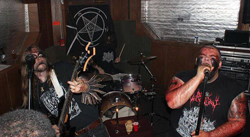 Will we hear in 2014 anything new of you? Are there already any plans concerning this?
We are currently working on The Saints of Blasphemy – II: Communion of the Abhorrent. We are also planning a cover album and a DVD.
Are there any gigs planned for 2014?
We have a few fest dates lined up and our ten year anniversary ritual in September.
Whats the future plans for Neldoreth?
To be very honest, I am not sure Neldöreth will still be active in five years. Once I feel that Neldöreth has done everything it was ment to do, then that's it. And when that time comes there will be no reunions down the road! And then I will possibly have one final choice to make. And all this may take another five years and it may not, so I am not sure.
Any last words to your fans and Extreminal readers:
Check our site for all news and show dates: www.facebook.com/neldoreth666
Many thanks for taking some time for this interview. I wish you all the best in the future for NELDÖRETH!!