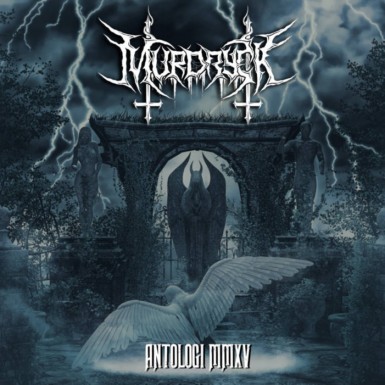 Black Lion Production – 2016 – Sweden
MURDRYCK,from Sweden, put in January 2016 his cd "Antologi MMXV" with the help of the label Black Lion Productions on the market.
What can I expect here? The extremely spheric synthesizer intro gets along without any vocals and additional instruments. It opens the gates for an hellish Black Metal inferno musically. Coarse Black Metal in highspeed format which takes the listener in no time at all in a weird musical world without any light or hope. The guitar solis which also once poach into Thrash Metal realms relax the extremely aggressive, dark atmosphere which implies rage and darkness. They additionally offer some time for breathing air which is necessary, because of this speed. Thus already alone MURDRYCK differs from many Black Metal productions. By the insertions of melodic parts a dark, morbid symbiosis originates which implies rage and darkness. Supported by the emphatic vocals which fit outstanding into the overall structure. The growls are ear-piercing! That's how it should be! "Antologi MMXV" is hard to beat of hardness and at the same time of intensity. The listener runs one shiver after another down his spine. Very diversified played the production is by all means an enrichment. Especially, if you considers that here only one person has recorded the music. The sympathetic listener gets here his money's worth!!!!
9.7/10