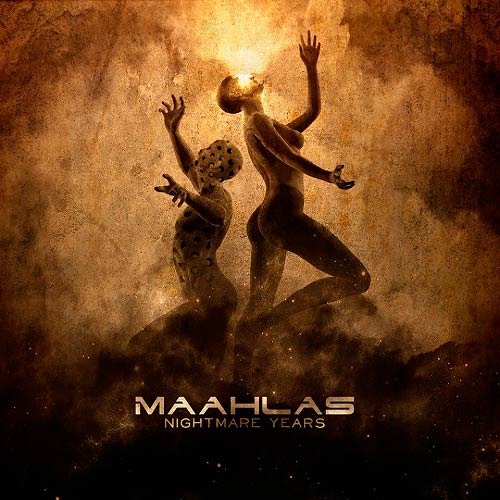 Self Album – 2014 – Norway
The duo MAAHLAS are from Norway. Founded in 2012 they released in June 2014 their first cd "Nightmare Ears" in in-house production.
You can hear progressive Death Metal with a sound portion Black Metal. Death Metal base frames are jazzed up with all kinds of experiments, from very slow passages to technically played in a mind-blowing speed is all included. Thereby the all in all eleven songs loose at no time its dark character. Diversified played riffs which present sorrow and insanity in a modern guise. The two gents thereby leave the scene-typical stuff and move on to pastures new. Conscious dosed and deployed it originates an extraordinary musical direction which nevertheless reveals its roots more than obvious. And a good thing, too! Innovation and a vibrant, hyphy sound can develop this way which soothing contrasts from many Death Metal and Black Metal productions. The synthesizer insertions show the affinity to Black Metal and give additionally the main points. The strong-willed vocals which also may be melodic round off the complete works positively. Very professional recorded I can only recommend "Nightmare Years" to each open-minded fan!!!!
9/10