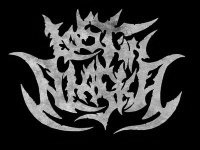 Hello. I can't find much information about Lost in Alaska. I only know that the band was formed in 2007 in Russia. Can you tell about the things about the band that we don't know?
Hi! Well, yeah, we play metal, brutal metal I guess. We are from industrial city, full of factories, plants and things like that. It's deep in the deep of Russia, but that's a big city.
"Zodiac" was released in 2010. I recognized you by the album that I get to Extreminal Distro, and it's one of the albums that I interested the most. I told it in my review too. There aren't much reviews about you in internet. Is't the promotions done enough? Or maybe there are some promotions that have been sent to fan zines. How are the reactions?
We thank our label HEADXPLODE, without them, the result would be less. Certainly have been articles about us in magazines. We take the positive to any reviews that have received! On one of portal we read a very interesting post to our videos. Someone wrote on the similarity of our reefs to the remaining bands. It was a fun music critic.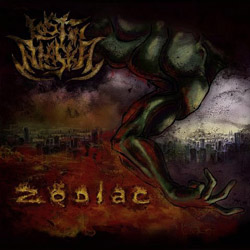 It's been some time after you released Zodiac. What are you doing now? Are you working for a new album, and is there any date for the releasing of the new album?
We are preparing a new EP and video for a song. Release date is not precisely known, but approximately in November 2011.
You said that a new EP called "Words full of Ice" will be out in 2009 in your promotion in Purevolume. But I couldn't find any info about that too. What happened?
Yes, it was the first job of the band, it covered only in runet, was in Russian and the genre was very different from today's. We believe that we should not think about it.
In purevolume, you said that you have played in so many concerts. Did you continue those concerts after the album? Do you have interesting memories in concerts?
After the release of the album went to Lost In Alaska's Zodiac-tour. A map of the tour included three countries Russia, Belarus and Kazakhstan. We overcame great distances from city to city by train with huge bags and all equipment. In general was great in spite of all the nuances. For the first round we did a good job. In our area, we give concerts frequently. Offers from concert organizers, and independent agencies have increased after the "Zodiac".
Are there any tour or concert plans nowadays?
Now until the new year, we allocated a concert schedule. Plans a lot and we would still go on tour in Europe and the U.S.
I recieve too much Russian albums from my friends in Russian labels and distros. In general, there are too much bands who are using Russian language in their songs. What do you thing about that?
In our songs there are ideas and we want to bring them to everyone. We use English because it is international and accessible language. We think it's better suited to such music. The language used by other groups is their business.
We can call your style "deathcore", nevertheless your sound is almost as heavy as a brutal death metal band. How do you name your genre? What are your thoughts about it. Which bands influenced you? Is there any special deathcore band that effected you? Otherwise the effects between brutal death metal bands is clear.
We raised on old school metal like Behemoth, Pantera, Dying Fetus is therefore not surprising that our deathcore sounds like old metal. Yes, of course there are bands that influenced us more than others, for example despiced icon, we like their aggressiveness, speed, impending doom, their atmosphere and breakdowns.
I found the name "Lost in Alaska" a little strange for such a band. Is there any special reason to use this name?
Name coined by a former member of the group and do not carry any specific idea. We do not see anything strange in the name and think that it suits us. Many brutal commands used in their names, death, body parts, maybe even shit, and we think that such clear names for these commands and do not find in them a special originality.
By looking to your rare photos, you seem like amusing persons. What do you do in your daily life?
Many of us are still learning, combined personal and work life with music. We would like to have had more time to music. In Russia, unfortunately we can not work and make music together.
What will we see from Lost in Alaska soon? what are your plans?
Plans as described above, to release EP, make a clip. Now we are focused only on this one. Further plans to release a full album, the official live video and go on tour.
Those are all my questions, thanks for the interview. Anything you want to add?
Thanks very much that turned attention to us, we will try to glad you with new releases often. You can find us here:
www.myspace.com/lostinalaskaband
www.facebook.com/group.php?gid=108055285884304
www.twitter.com/#!/Lost_In_Alaska